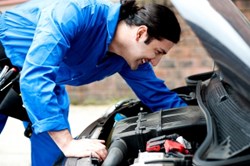 Commercial insurance policies are generally higher priced due to the increased risks that insurers take when insuring company vehicles from damage or accidents
Midland, TX (PRWEB) January 11, 2014
The price differences between commercial and standard insurance can now be compared using an automated tool online. The Auto Pros company has developed an auto commercial insurance rate system to provide comparisons to small business owners seeking different rates for company vehicle coverage at http://autoprosusa.com/insurance.
This rate system is one of the latest 2014 modifications produced to reveal more ways to view pricing insurers offer for policy coverage. The small business rates that are provided through the commercial section of the company search locator are based on local and nationwide agencies offering commercial coverage.
All rate quotations are designed for company vehicles and are underwritten by North American companies that specialize in small business insurance policies. Every business owner who utilizes this search locator service online enters a zip code to start the selection process of each insurance agency.
"Commercial insurance policies are generally higher priced due to the increased risks that insurers take when insuring company vehicles from damage or accidents," an Auto Pros company source said.
One advantage that owners of businesses have when utilizing this completely online comparison system is the price sorting function. Because many companies base purchase decisions for coverage on price, a sorting tool currently provides pricing from low to high to help policy seekers review available premiums.
"The different levels of insurance that companies can quote using our online tool provides a secondary option of research offered compared with calling individual companies by phone offline," the source included.
The Auto Pros company insurance policy locator was developed to present affordable prices from multiple agencies. The 2014 providers currently found in the company system are able to quote and provide commercial and standard polices for drivers. These policies are related to the warranty quotes locator added towards the close of 2013.
This optional warranties research available at http://autoprosusa.com/auto-warranty is able to generate new pricing for extended plans or monthly plans that could be beneficial to commercial or standard insurance seekers.
About AutoProsUSA.com
The AutoProsUSA.com company is currently providing rates quotations for vehicle insurance plans and warranty policies underwritten by top North American agencies. A set of tools are currently available from the company homepage that provide instant information to motorists. The AutoProsUSA.com company support staff now offer toll-free phone assistance and online support programs to ensure each user of the company website find sufficient information. The company parts division is now accessible online and can be used to locate different foreign or domestic parts available from top retail sources in the U.S.