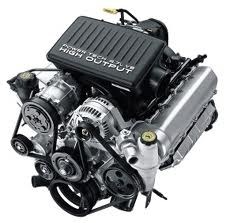 The old numerical value used to be 100,000 miles before an engine was sent to a junkyard.
Richmond, Virginia (PRWEB) August 10, 2013
Consumers generally agree about the dependability of new engines when installed in vehicles. Preowned vehicle owners often do not have this appreciation due to high mileage units or other factors that can degrade a used motor. The http://usedengines.co company is now helping its buyers to benefit from a 30-point inspection process for all used auto engines that are sold.
"We're now inspecting and validating all the information that consumers need to know before a purchase is finalized," said an engine salesman for the Used Engines Co. This research process is assisting with supplying higher quality builds that are useful for immediate engine installations.
Industry estimates currently place mileage among the top factors that can deteriorate parts for engines. Irregular schedules for maintenance and driver abuse are other factors that are evaluated when determining the benchmark mileage level for engine life spans.
"The old numerical value used to be 100,000 miles before an engine was sent to a junkyard," the salesman added. Technologies that are in place by all automakers in the global automotive industry have expanded the usage lifecycle of engines by adding more precision engineered parts.
The auto engines for sale that are now tested and marketed by the UsedEngines.co company are offered in multiple automaker brands. The tests now performed include Ford, Chevy, Jeep, Dodge, Toyota, Honda and Isuzu motors. Company technicians are responsible for completion of tests that validate this quality before consumer sales.
The changes announced for the testing phase of each engine in stock is in addition to the toll-free ordering center launched this year. Aside from the quotes generated online, many consumers still depend on the national telephone number that is used to help answer questions and provide additional information before engine purchases are made.
The toll-free number established at 1-888-496-6099 remains a point of consumer contact with company engine specialists to discuss engine pricing and warranty details during standard hours of business.
About UsedEngines.co
The UsedEngines.co company supplies used automotive engines for cars, trucks and SUV vehicles that are produced for foreign and American automakers for discount prices online. This company sells from its own location offline and has constructed an informative resource for online shoppers. The UsedEngines.co company website now features all pricing through a quotation tool to assist all buyers with information prior to completion of engine purchases online. The warranties and other information now provided by this company help assure all consumers of company engine quality.