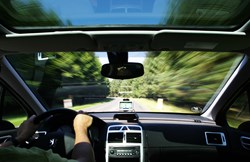 The privacy of our system is one of the exclusives that vehicle owners find when using the database to locate providers of new or used automobile warranty protection plans online
Cleveland, Ohio (PRWEB) September 19, 2013
The ability to find a policy for a used vehicle to help protect against expensive repairs is now possible through the Auto Pros USA company. This company has launched its auto extended warranties policies database at http://autoprosusa.com/auto-warranty.
This online-only system is now generating pricing and policy information direct to car, truck and SUV owners.
Mileage is one of the considerations that a warranty company reviews when calculating the cost of a policy. The age of a vehicle as well as the exact mileage traveled daily are often figured into the price quotes that are given to consumers.
The Auto Pros system online uses a simple set of criteria to help qualify a driver for a low cost warranty plan without requiring personal information.
"The privacy of our system is one of the exclusives that vehicle owners find when using the database to locate providers of new or used automobile warranty protection plans online," said a specialist for the Auto Pros company.
Companies currently providing telephone quotations typically require an interview to be conducted over the phone when rates are discussed for car owners. Not every price that is quoted by national or local companies is in line with the national average prices that are now searchable online.
"Because our data is taken from more than one source, the prices often fluctuate between comparable policies and companies to offer the most variety to vehicle owners," the specialist confirmed.
Access to the national database for warranty providers is one upgrade made to the public databases launched by the Auto Pros company this year. A junkyards finder was introduced earlier in 2013 and an automobile insurance policy database can now be visited at http://www.autoprosusa.com/insurance online.
About AutoProsUSA.com
The AutoProsUSA.com company has grown into a trusted resource to find extended warranty programs and insurance policies direct for any motor vehicle used in North America. This company receives immediate data that is supplied through third party relationships and this information is distributed into an accessible consumer database online. The 2013 year has been one of expansion for the AutoProsUSA.com company and there are now thousands of auto parts buyers using the company website for an information resource and to purchase products, components and services through direct partners online.