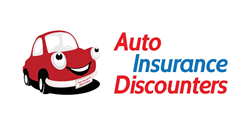 "We openly support interaction via the blog comments section and social sharing buttons, as this promotes collaborative conversations." -James Brummett
KANSAS CITY, MO (PRWEB) July 24, 2015
Auto Insurance Discounters is interacting with consumers through social media, which makes it easier to deliver relevant informative material on insurance subjects. Social media also aids two-way communication, customer interactions and online conversations.
Clients can now follow Auto Insurance Discounters on Facebook, Twitter, Google+, LinkedIn and an interactive blog containing insurance topics and safety tips. Social networking sites deliver a one-stop shop for information about auto insurance, as well as a simple and quick way to get a hold of an agent after hours or while on the go. Partnered with a fully-functional mobile site, Auto Insurance Discounters' social media profiles allow agents to be in communication with clients throughout the day.
"We are dedicated to posting interesting information about insurance, common concerns and safety tidbits you can use to avoid situations that may result in a claim," said James Brummett of Auto Insurance Discounters. "Our blog surveys topics that have can improve the daily lives of our customers in areas that intersect with insurance. We openly support interaction via the blog comments section and social sharing buttons, as this promotes collaborative conversations."
Visit our site at http://www.autoinsdiscounters.com to connect with Auto Insurance Discounters for more extensive information about auto, SR-22 and motorcycle insurance. As always, you can call an agent at (816) 252-2255.
About Auto Insurance Discounters
Auto Insurance Discounters is a Kansas City-based independent insurance agency, serving consumers in Missouri and Kansas. Auto Insurance Discounters considers the needs of clients and searches for policies on their behalf in order to supply fantastic coverage and customer service. To get started, visit our site at http://www.autoinsdiscounters.com.