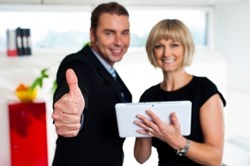 100,000 miles used to be the end of the road for most vehicle engines.
San Jose, California (PRWEB) September 08, 2013
Warranty programs for used vehicles are not yet standard with all purchases from dealerships or third party companies. The Auto Pros USA company has launched its auto warranty agency search tools at http://www.autoprosusa.com/auto-warranty.
These tools match vehicle owners with companies providing low cost plans that are designed to reduce the repair expenses that are payable when used vehicles breakdown.
"100,000 miles used to be the end of the road for most vehicle engines," said a warranty specialist for the AutoProsUSA.com company.
Automakers are currently producing engines that are able to withstand a higher amount of mileage as well as wear and tear for OEM parts.
This change in production has improved the longevity for used vehicles although major parts can still fail regardless of the amount of mileage that an engine has acquired.
"Providers listed in our simple to use database offer short and long-term plans of coverage for used vehicles that feature more affordable premiums," the specialist confirmed.
Some companies who sell warranty policies are a servicer of warranties for third party companies. The actual companies underwriting the policy coverages can often reduce the coverage amounts based on a number of factors.
The age of a used vehicle and driving records of vehicle owners can be used for final determination of price when calculated by providers.
The warranty agencies' search database currently posted online requires no input of a car owner's personal information to use. Basic information about each vehicle type is used to connect auto owners with hundreds of different companies entirely online.
Additional search features have been included on the Auto Pros USA website this year. Database systems for auto parts, junkyards and insurance are now offered for the public to use. The insurance companies database was installed last month and can be accessed at http://www.autoprosusa.com/insurance.
About AutoProsUSA.com
The AutoProsUSA.com company has changed its offerings this year and has built up a junkyard research search tool for auto parts buyers. This tool has led to the creation of additional search tools that consumers use online. The AutoProsUSA.com company is now a definitive resource online to find automobile insurance rates information, used vehicle warranty programs and auto parts that are discounted below the MSRP prices that dealerships promote online. Content that is accessible through these online systems is added daily for all consumers to access when planning automotive related purchases online.