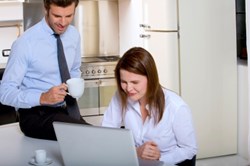 The broker information that consumers can access instantly through our search system provides an insight into the fluctuations in insurance rates and gives easier ways to compare national providers
Akron, Ohio (PRWEB) November 10, 2013
Brokers in the insurance industry help to find the lowest rates that are possible for the general public. The Auto Pros company has developed its auto insurance broker quotes system now active online at http://www.autoprosusa.com/insurance. This exclusive tool can be used by the public for no charge to secure affordable rates for motor vehicle insurance policies.
Rates for automobile insurance can rise up or down depending on the company offering policies in the history of a driver. Many companies have moved to a general rate data structure to help offer a base quotation for insurance.
These base quotations might not be the lowest rate that a person would pay if a policy is purchased through broker companies.
"The broker information that consumers can access instantly through our search system provides an insight into the fluctuations in insurance rates and gives easier ways to compare national providers," said a source for the Auto Pros company.
Using brokers to find the lowest rates for insurance products is a new concept that some car owners can utilize to move closer to large discounts compared with rate card data from insurers.
The programming that has been added into the Auto Pros system uses a special input criteria apart from the standard collection of mailing address data consumers often input through insurance quote systems.
"Our system does not allow any person to input personal data and instead uses a zip code to match broker data in an effort to supply cheaper insurance rates for liability, high risk or full coverage plans in the U.S.," the source said.
The Auto Pros company has emerged as one of the leading resources to find used parts for foreign and American auto parts online. The installation of the publicly accessible insurance database is one new technology added to the website online.
A database of providers offering warranty plans for all types of vehicles can be used when accessed at http://www.autoprosusa.com/auto-warranty.
About AutoProsUSA.com
The AutoProsUSA.com company is now delivering quotations for car insurance that are sourced through broker partners. A usable database is now offered as a common way that the average person can use to locate affordable policies for insurance or warranty repair coverage online. The AutoProsUSA.com company staff generates the customer service that is now offered through a national line to help online and offline customers with auto related inquiries. The parts distribution side of the company business model continues to expand as new companies are added for fulfillment of foreign and domestic parts.