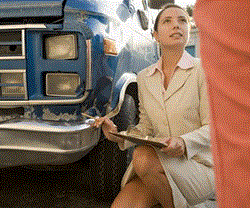 These changes have increased the speed of the quotes system as well as the user security to enhance the research experience online for each car owner using this quotes system
Evansville, IN (PRWEB) January 03, 2014
The costs for vehicle insurance policies are known to rise at the start of each fiscal year for drivers. The Auto Pros company is now including updated auto insurance costs for drivers in 2014 through its auto quotes system online at http://autoprosusa.com/insurance.
These costs are currently prepared by auto insurers that have joined the web quotation network started in 2013 through the Auto Pros company. The updated costs for this year are expected to educate automobile owners researching insurance premiums for the new year online.
One element that is now featured in the updated resource tool online is the removal of the private data that used to be required to explore price quotations. Instead of handling quotes through data input by drivers, the new 2014 price updates can be viewed by any person with a standard zip code.
"These changes have increased the speed of the quotes system as well as the user security to enhance the research experience online for each car owner using this quotes system," a source from the Auto Pros company said.
The costs for insurance that are currently viewable include different policies that agencies provide. Unlike some quotation systems featured by agencies online, the Auto Pros system is designed to instantly link vehicle owners with different policies insurers are underwriting for the U.S. vehicle market.
"The accurate pricing and differences in policy information that drivers now have available can be helpful this year when insurance company reviews are conducted by drivers," the source included.
The Auto Pros company has introduced this new price structure online as part of the second phase of auto services updates. The first phase of updates completed at the end of last year introduced warranties companies into the mix of insurers that are searchable using the company tools.
These warranties agencies are available for price quotations and policy information at http://autoprosusa.com/auto-warranty. Any user of this location service is asked to present specific vehicle information including mileage and age of each vehicle before quotes are prepared and displayed online.
About AutoProsUSA.com
The AutoProsUSA.com company provides resources online to the general public who are researching insurance agencies for the lowest pricing available. This company has constructed a research system that provides immediate quotations for any type of insurance policy underwritten in the USA. The AutoProsUSA.com company has increased the size of its service staff this year and currently supports consumers by toll-free telephone number and online solutions. The list of company partners providing quotations and other information for automotive services grows on a monthly basis.