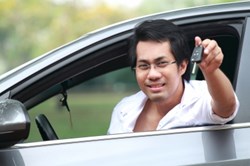 Finding national providers able to compete with low rates can be difficult in smaller cities.
Boise, Idaho (PRWEB) August 27, 2013
Finding and reviewing lower priced car insurance used to require direct negotiations with an insurance agent. The Auto Pros USA company is changing the way that consumers interact with insurance rates by installing an auto insurance discounters database online at http://autoprosusa.com/insurance.
This new database includes local, regional and national providers of motor vehicle insurance policies that can be reviewed or purchased entirely on the Internet.
The database requires a simple input of zip code information to begin the foundation for a more detailed price quote. Rates are analyzed in the local area first to provide a match with a local insurer.
"Finding national providers able to compete with low rates can be difficult in smaller cities," said a spokesman for the AutoProsUSA.com company.
All types of motor vehicle insurance are now included inside the database of searchable providers published online.
Insurers providing rates for car, sports car, RV and commercial vehicles are now available for viewing. The discounters that appear inside the newly published database online are professional and licensed companies marketing rates to consumers. Many providers are some of the top insurance agencies in the U.S.
"We've created one of the most comprehensive sources for automotive information on the Internet," the spokesman said. Along with the insurance discount database, auto warranty details and parts for new or used vehicles can also be searched using the tools provided by the Auto Pros USA company.
Direct access to these databases is granted to consumers 24 hours a day to speed up the research, review and purchase process for all products and services that are offered. All information remains updated in real time to ensure accuracy upon distribution of data.
About AutoProsUSA.com
The AutoProsUSA.com company now provides detailed information about automotive insurance as well as car warranty programs online. This company assists its thousands of website visitors daily with locating used automotive accessories and parts. The AutoProsUSA.com company staff provides telephone support and online assistance for all aspects of the company business model. This company provides online access to its data through its database 24 hours a day in the United States. Recent database upgrades have expanded the amount of content available to consumers.