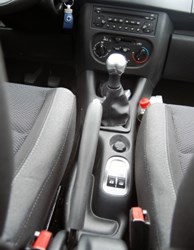 The insurance quotes that are delivered using the real time price tool online are generated by the entry of a U.S. state zip code that system users input
Houston, TX (PRWEB) February 21, 2014
New insurance research platforms are available through some agencies online to open up new routes of information that consumers can research when locating insurance plans. The Auto Pros company has made changes to the way that quotes are delivered to the public this year by changing its auto insurance functions to provide private research online at http://autoprosusa.com/insurance.
This private research is now in comparison to the standard way that insurance companies use to present price information to the public. Most companies continue to require input of vehicle information, driver mailing address and other essential data before quotations are calculated.
The adjusted functions this year by the Auto Pros company has removed any direct input of system user information aside from a zip code.
"The insurance quotes that are delivered using the real time price tool online are generated by the entry of a U.S. state zip code that system users input," said one Auto Pros company source.
The security changes this year are combined with different research options for finding alternative coverage policies online. The search system is now programmed to present more than liability insurance to drivers who are using the system to compare agency pricing. Any user can now find full coverage or other popular policy products online.
"The insurance quotations that are now delivered privately online are our way of helping more consumers perform their own research for insurer costs online while remaining anonymous during the entire process," said the source.
The Auto Pros company is now planning the issuance of different insurance provider information this year. The open system for insurance products is scheduled to be improved with more national companies throughout this year. A car owner can now optionally locate a warranty plan for a vehicle at http://autoprosusa.com/auto-warranty.
These plans for warranties include a link to each provider website as well as the exact monthly price required to purchase coverage. The system links only the top companies in the United States with car owners to ensure the best rates are available.
About AutoProsUSA.com
The AutoProsUSA.com company is continuing its research offerings this year by expanding the size of its website online. This company has increased the amount of service providers that are inserted into its open database programs for car owners to research online. The AutoProsUSA.com company now matches owners of cars with warranty information, auto parts for sale and exact insurance pricing. The support team that this company has hired to help with customer support now issues instant information online and through the offline call center in the U.S.