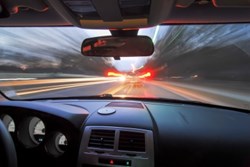 The difference between a discounted rate and a retail price can be substantial for a driver who is used to paying standard rates for automobile insurance.
Atlanta, Georgia (PRWEB) November 18, 2013
Companies that underwrite insurance can often charge a number of different prices that are based on location, driving history and other factors for individual drivers. The Auto Pros company is helping Georgia residents to simplify insurance research online. This company has added auto insurance coverage in Georgia providers to its research center online at http://www.autoprosusa.com/insurance.
The goal of this addition online is to help owners of vehicles in the 159 counties in the state of Georgia to find state minimum coverage plans by top companies. Many of the providers being featured inside the updated tool are local companies and some companies now have a national presence.
The struggles that some people go through online and offline to find car insurance are now expected to be removed from the process of research. The statewide companies that are currently quoting policies are providing both published and non-published insurance rates to increase the competition for achieving the best price structure.
"The difference between a discounted rate and a retail price can be substantial for a driver who is used to paying standard rates for automobile insurance," said a source at the AutoProsUSA.com company.
The insertion of the Georgia state providers that can be found using the company search systems online is in response to surrounding states that were recently included. The states of Alabama, Florida and South Carolina are each represented to drivers to help with finding centralized insurance policies.
"The ultimate goal of the insurance quotes system featured online is to present the public with a simplified way to locate plans for insurance that are lower than national average pricing," the source added.
The programming that is featured when using the Auto Pros system online is unique because it now removes the input of sensitive consumer data. Unlike telephone interviews for insurance that require mailing address information, this system matches drivers in Georgia or other U.S. states by zip code to present cost saving information.
All drivers who make use of this programmed tool on the company website can receive immediate access to a different search system that reveals auto warranty plan companies. This tool can be used when visiting the page at http://www.autoprosusa.com/auto-warranty.
About AutoProsUSA.com
The AutoProsUSA.com company continues to offer solutions to the general public when researching insurance and other auto services on the company website. This company makes arrangements with suppliers of auto parts and other essential vehicle services in the U.S. and supplies this data to consumers. The AutoProsUSA.com company features one of the most respected and largest auto parts databases available for immediate research online. A new toll-free assistance line was established for consumers this year who have additional questions about pricing or other services displayed on the company website.