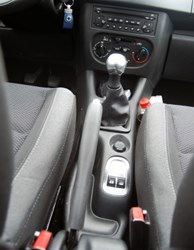 The users of our system can find rates from some of the largest providers in the U.S. that are offering different vehicle protection plans at affordable prices
Cincinnati, OH (PRWEB) January 26, 2014
The ways to lookup vehicle insurance policy providers has changed in the past decade as new technology is introduced online. The Auto Pros company has added to its auto insurance policy rates tool for motorists online by including research at the county level at http://autoprosusa.com/insurance.
This county research is available for all counties in the U.S. and users of the system use their own zip codes to start matching providers. The types of plans that are available when using the new system have been modified due to the new providers located in the system.
All motorists who access the company system are encouraged to lookup providers at the county, state or nationwide levels due to the new ways of sorting companies using the search tool. The increase in the number of available plans is creating a faster method of viewing different plans without making contact with insurers offline.
"The users of our system can find rates from some of the largest providers in the U.S. that are offering different vehicle protection plans at affordable prices," said one Auto Pros company source.
The policy rates information that is now extracted using the search finder online is updated to include the rates offered by agencies this year. The all-inclusive rates data that is presented is offering quotes as well as ways to complete a purchase online through insurance agencies.
"The county providers inside of our system are a new concept and are designed to introduce new ways to find rates compared with contacting national agencies that could feature higher pricing," said the source.
The Auto Pros company is expected to continue making changes to its online systems through this year. A new adjustment to the insurer database online is making it simpler to search for warranty plans for used vehicles online at http://autoprosusa.com/auto-warranty.
These warranties are underwritten in the North American market for most vehicle brands. A complete quote distributed through this system includes the most updated pricing and detailed plan information for each driver requesting a warranty plan.
About AutoProsUSA.com
The AutoProsUSA.com company is one of the leading independent resources able to help consumers quote vehicle insurance plans online. This company has a complete staff of research specialists who contribute to the insurance information searchable online. The AutoProsUSA.com company provides complete access to its research tools online to locate updated price information from lists of North American companies. The research that is conducted using these automated systems provides one accurate resource for the American public to locate price and service data each day.