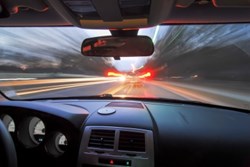 The goal is to provide one of the fastest methods for researching various auto insurance policies online while maintaing the security of each driver using our tools
Sarasota, FL (PRWEB) December 03, 2013
American drivers who have an interest in reviewing rates provided by listings of insurance companies can use the Auto Pros company tools that are now publicly accessible online. This company has added to its auto insurance quick quote system to provide insurer access on a national level at http://autoprosusa.com/insurance.
Any driver who is utilizing this brand new system online can keep their data safe when requesting a price quotation. The security of this system has been enhanced to include a zip code for entrance into the system instead of the standard mailing address or vehicle information most insurance providers require before quotations are delivered.
This nationally programmed system is instantly able to match any person by a city or town zip code that is validated during each search. Providers that are licensed to quote policies in matched areas are returned to drivers in the new system when quote requests are processed.
"The goal is to provide one of the fastest methods for researching various auto insurance policies online while maintaing the security of each driver using our tools," a rep at the AutoProsUSA.com company said.
Drivers who are used vehicle owners are a part of the demographic of people who are expected to receive the most benefits by using this system. Because used vehicles can often cost more to insure under full coverage policies, the rates information that the Auto Pros website is providing includes cheaper rates for preowned vehicles.
"The national companies that we're featuring online are some of the biggest names in the insurer industry and many of the rates arrive direct from brokers to ensure these are the lowest possible for drivers," the rep confirmed.
The Auto Pros company insurance tool is now partnered with the tool to review and find warranty companies in the United States. This tool can be found at http://www.autoprosusa.com/auto-warranty. Drivers who have insurance and not a repair policy could find this updated research method useful online.
About AutoProsUSA.com
The AutoProsUSA.com company supplies quotations to automotive consumers using the company website as a complete resource to find industry resources. The company staff provides all updates and information consumers currently receive when visiting the company homepage. The AutoProsUSA.com company continues to supply quotations for auto parts and other vehicle related accessories that are fulfilled by national companies in the supplier network. A customer service support center was recently completed this year for consumers to ensure easy information is accessible to a person seeking company services.