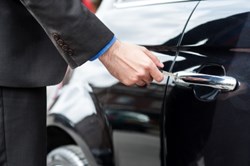 Researching different automobile insurance providers can be one of the most time consuming processes that vehicle owners conduct when reviewing companies for insurance
Cleveland, OH (PRWEB) December 14, 2013
U.S. drivers currently spending time researching the insurance industry for price quotations before policies are purchased could benefit from the update made to the Auto Pros company website. This company is now providing its instant auto insurance quote system to quote North American policies at
http://autoprosusa.com/insurance.
This national update is part of the recent upgrades this company has configured online to improve the insurance quotation tool. The statewide insurers that this company started with earlier this year have been expanded to include the national insurance plan providers now featured online.
The Auto Pros car insurance finder online provides access on an open basis to any visitor of the company website. This system is open to U.S. drivers who can validate their zip code prior to system entry. This extra validation ensures that all quotes include local and other taxes.
"Researching different automobile insurance providers can be one of the most time consuming processes that vehicle owners conduct when reviewing companies for insurance," a rep said at the AutoProsUSA.com website.
The national insurers that are currently accessible through the updated online resource at the Auto Pros company includes an equal mixture of large and small companies. This combination is expected to offer the largest range of price comparisons that can be made from an independent insurance resource.
"The current quotations that any vehicle owner extracts from our system online are accurate based on the actual data feed that is linked with our quotes system online," the rep confirmed.
The Auto Pros company has configured additional tools online that can be easily accessed to introduce other resources to help U.S. vehicle owners. The new warranty provider lookup tool for North American companies is available for use at http://autoprosusa.com/auto-warranty.
This new system is meant for drivers who are able to input information about a vehicle requiring coverage to help produce the most accurate quotation for monthly or annual warranty protection.
About AutoProsUSA.com
The AutoProsUSA.com company provides easy methods for the general public to research insurance and other auto industry services using one portal online. This company has expanded all of the service features online in 2013 to provide more assistance to auto customers. The AutoProsUSA.com company support staff help answer questions and provide solutions through a toll-free telephone number installed earlier this year. This extra contact method can be used for pricing parts for sale listed online and other services that are listed directly on the company portal.