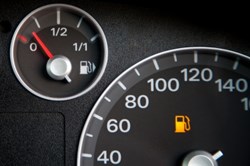 Rate quotes used to require a lot of information by car owners when speaking with insurance companies.
Jacksonville, Florida (PRWEB) November 02, 2013
Obtaining rates quotations for automobile insurance can usually require a vehicle owner to submit personal information over the phone to companies that can decide on the actual premiums that will be paid for a policy. The Auto Pros company has now developed a way that auto insurance quotes in Florida can be presented to drivers online at http://autoprosusa.com/insurance.
The intelligent system that is now developed and available for consumer use online requires zero input of personal identification information from auto owners seeking a rate quote from statewide or national providers of car insurance. This system uses the inputted zip code of a driver to establish all of the data that is needed to generate a rate quote.
"Rate quotes used to require a lot of information by car owners when speaking with insurance companies," a source from the Auto Pros USA company said. Technology is now being used to the fullest in the new database online to continue respecting consumer privacy.
There are statewide providers and national companies that now participate in the rate quotes that are distributed online inside the search system provided. Exact quotes information is provided daily by companies offering the actual policies for auto insurance. Drivers can review quotes and policy details using this system.
"Because the system is secure to use, there is no threat of information sharing or submitting information that will be used as later marketing materials by insurance providers," the source added.
The Auto Pros USA company continues to maintain and update the insurance database program that is used for delivering the price quotations to the public. This system is similar to the concept of providing warranty repair programs to drivers that was announced last month online.
This system at http://www.autoprosusa.com/auto-warranty offers a functional way to privately research warranty providers offering policies for auto repair protection.
About AutoProsUSA.com
The AutoProsUSA.com company is now offering drivers a way to find and research insurance policies that are underwritten by North American companies to help provide a resource for affordable plans online. This company is one of the largest parts referral businesses in the secondary auto parts market. The AutoProsUSA.com company staff provides all of the customer service that is offered by this company to consumers seeking parts or other auto services on the Internet. A toll-free number is now in use as a rapid way to provide information to the public who are seeking important auto industry information or parts pricing.