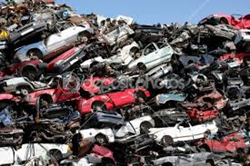 The components that are retailed through our website are certified parts that have been acquired from dismantlers to offer to consumers or mechanics
Knoxville, TN (PRWEB) May 21, 2015
Auto parts buyers in East Tennessee will now be able to find larger source of in stock components for most brands of vehicles when shopping the Locate Car Parts website this year. There are now auto junk yards in Knoxville, TN that are searchable for used motor vehicle parts on the web at http://locatecarparts.com/auto-junk-yards-in-knoxville-tn.
Through local relationships with Knox County distributors, the LCP company is now able to acquire inventory for most types of vehicles to promote on its website. The previous listings of companies were searchable only in Nashville and Memphis, and the new listings are specific to scrap yards in the greater Knoxville area.
"The components that are retailed through our website are certified parts that have been acquired from dismantlers to offer to consumers or mechanics," said one LocateCarParts.com source.
Consumers are set to benefit through instant use of the Locate Car Parts company website due to a new system expansion this month. Apart from the entry of local yards, it will now be less complicated to find components without entering a vehicle ID or transmission tag number when exploring replacement components.
"Some dealers still require input of car model numbers or VIN numbers, and our simple system uses only basic data like year of production," the source included.
The LCP company will be working closely with its salvage yard suppliers to widen the search results for used automobile parts in 2015. Consumers who have questions about length of warranty coverage prior to placing an order can submit a request through the contact form now located on the homepage.
About LocateCarParts.com
The LocateCarParts.com company supplies opportunities to buy discounted vehicle components for most major brands of vehicles. The company built its Internet database of components suppliers in 2013. The LocateCarParts.com company is identified as being one of the largest sources to find price data, real time stock inventory and information about seller warranties on the web.