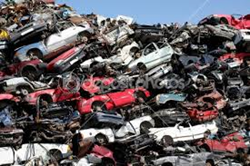 We've automated our website to provide a broad inventory of vehicle components on sale this year through our new partners in Minnesota and surrounding states
St. Paul, MN (PRWEB) May 25, 2015
Consumers who appreciate supporting local vehicle parts resellers will now be able to buy components at the state level using the CarPartsLocator.com website. The updated dealer network of companies now includes auto parts junk yards in Minnesota to search and compare parts pricing online at http://www.carpartslocator.com/auto-parts-junk-yards-in-mn.
Some of the largest and most respected vehicle components suppliers in MN are now featured in the CPL database. The yards that are participating in the distribution of used parts are located in various cities in the state and do provide local fulfillment. A person who takes interest in ordering components can now complete a sales transaction while using the inventory system.
"We've automated our website to provide a broad inventory of vehicle components on sale this year through our new partners in Minnesota and surrounding states," said one CarPartsLocator.com rep.
The automobile salvage yards now a part of the CPL network have been pre-screened and have had inventory graded on a quality scale prior to inclusion in the consumer searchable database. This measure is expected to keep the quality of components higher and minimize the chance of an unhappy customer.
"Because components retailed on our website are preowned, the yards now providing our distribution services are providing the warranty policies that come with every ordered part," said the rep.
The Car Parts Locator company is now providing the front end order processing services for its junk and salvage yards on the web. If consumers have questions before placing an order, a new team is available through a contact form to answer all inquiries before a sale is processed.
About CarPartsLocator.com
The CarPartsLocator.com company supplies an immediate research system for finding used condition vehicle components on its web portal. The company now has European and USA suppliers that contribute to its warehouse inventory. The CarPartsLocator.com company seeks to provide revised warranty coverage and on-time deliveries for all shoppers using its website in 2015.