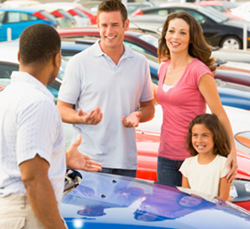 Seattle, Washington (PRWEB) March 11, 2014
National auto lending company, Complete Auto Loans announced findings that U.S. auto owners are carrying higher loan balances, but making timely monthly payments. This indicates that buyers are not only keeping up with their car payments, but also gives a positive indication toward increased financial stability.
The Auto-loan debt per borrower increased 4.4 percent to $16,769 in the final quarter of 2013 from a year earlier, credit-reporting agency TransUnion said. Even so, the U.S. auto-loan delinquency rate was 1.14 percent, below the 1.3 percent average for every previous fourth quarter since 2007.
"While we observed an uptick in auto loan delinquencies, there are reasons to believe they will continue to remain relatively low in the near future," said Pete Turek, vice president of automotive in TransUnion's financial services business unit. "First, while auto loan originations are increasing at a rapid pace, the percentage of non-prime accounts remains low. In fact, the percentage of non-prime borrowers for all auto loan accounts was lower in Q4 2013 than it was the previous year"
According to CAL's, the trend suggests that borrowers with auto loans continue to keep up with payments, even as the auto loan debt per borrower has grown steadily. It's up 12 percent since the first quarter of 2011.
Complete Auto Loans mentions that the increased availability of credit, stable fuel prices, and low interest rates helped drive new vehicle sales up 8 percent to 15.6 million last year in the U.S.
About Complete Auto Loans:
CAL provides bad credit auto loans online. Their unique finance platform can accept 100% of applicants, regardless of poor credit or even bankruptcy. By visiting completeautoloans.com, consumers are able to find the ideal loan for their personal financial situation, all through a quick and easy online process.