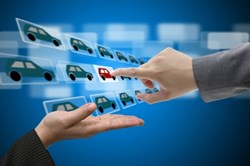 This system is unique because it requires no personal information and generates the lowest prices that are unpublished by insurers
Miami, Florida (PRWEB) August 10, 2013
Insurance regulators typically help to set rates for insurers in the automotive industry. One company is helping consumers to fight back against rate increases by allowing auto owners insurance comparisons online. The AutoProsUSA.com company has launched its comparisons tool at http://www.autoprosusa.com/insurance. This tool uses car owner zip codes to present comparisons of the average rates that are currently paid in a local area.
"This system is unique because it requires no personal information and generates the lowest prices that are unpublished by insurers," said a marketing associate for the Auto Pros USA company. A person who believes that he or she is paying too much for insurance can find out with the click of a button.
Insurance comparisons are one way that a driver can reduce the cost of a monthly or annual premium payment for car insurance. Many people are locked into a plan that does not change in price or terms of coverage unless requested in advance.
Market studies are conducted annually by research firms that present averages of what buyers pay to be fully or partially insured.
"The uncertain economic outlook is causing more people to take a second look at their insurance policy payments," the associate confirmed. The installation of the insurance comparison tool online is a new concept announced by the Auto Pros USA company this year.
Consumers can and often do negotiate with insurance agents to secure pricing that is competitive and sometimes lower in certain parts of the country. The starting point for negotiations begins with a comparison of the price being paid and the local average of drivers in a specific region of the country.
Drivers who are armed with this information can generally negotiate better rates or secure a new policy with the rates that are lower, according to researched listed at the Auto Pros company.
Drivers who are currently happy with the premium payments that are submitted to insurance agents could benefit from viewing the used auto parts and accessories that are marketed online by the Auto Pros company.
Replacement parts now totaling in the thousands of units can be searched, sorted and reviewed for the lowest pricing currently possible online.
About AutoProsUSA.com
The AutoProsUSA.com company is visited daily by thousands of auto owners, mechanics and others interested in buying parts or learning about auto industry news online. This company recently completed its acquisition and integration of a junkyard parts search system online. Thousands of parts are now available for research through the AutoProsUSA.com company.The preowned, aftermarket and reconditioned parts that are currently marketed by this company are packaged with prices that are under suggested retail list prices marketed by other retailers. Full warranty details for parts ordered are offered with every shipped part.