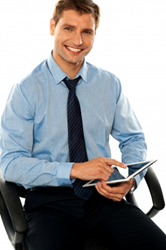 The parts industry grows each year as new suppliers enter the North American market and we're continuing to introduce consumers to new ways to find used parts
Miami, FL (PRWEB) May 02, 2014
Dealers of automobile parts in used condition have provided users of the Auto Pros USA website with sale opportunities over the past two years. New auto parts from Miami, FL dealers are now included for public review at http://autoprosusa.com.
The companies in Florida that are now providing used condition parts for retail sale are represented in the warehouse finder now installed. Consumers who seek easier and faster deliveries in Miami and other Florida cities can benefit from the new partners.
"The parts industry grows each year as new suppliers enter the North American market and we're continuing to introduce consumers to new ways to find used parts," said an Auto Pros USA source.
Aside from the partners added in Miami, several key markets have been targeted this year to enhance the fulfillment network. Automobile components retailers in Ohio, New York and Texas were recently added to the location service now offered online.
"Our services are unique because we make deals for consumers with suppliers and provide the prices inside of our public finder for review," said the source.
The Auto Pros USA company is now working towards expanding the inventory of components that are featured for public purchase through the remainder of the year. An improved customer support team is now providing services by phone at 1-888-230-1731.
About AutoProsUSA.com
The AutoProsUSA.com company uses its network of suppliers throughout North America to acquire parts and components that are available for all brands of motor vehicles. The company pricing and inventory offered to consumers provides a trusted source to find used parts. The AutoProsUSA.com company has constructed its website to provide direct parts information and additional research opportunities for the public while evaluating parts condition and components available for shipment.