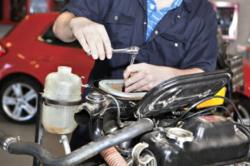 Plans for additional expansion are currently in development to grow the current business model online.
Albany, New York (PRWEB) July 07, 2013
Car owners who have questions about specific auto parts usually depend upon a local mechanic for assistance. One online auto parts company is now expanding its consumer services by launching a new auto repair forum for car owners online. The Auto Pros company has launched this forum at http://forum.autoprosusa.com.
The goal of this online communications center is to help consumers choose the correct auto parts, repair centers and other common needs in the auto industry. Because professionals are members of the new forum, answers about automotive repair and breakdown can now be found online.
This new national resource is one effort made to create a centralized way that auto parts questions and answers can be delivered easier.
"Our new forum is connecting consumers with professionals in other parts of the country," said an IT rep from the AutoProsUSA.com company website. The online connections that can now be made using this company tool could benefit consumers and business owners equally.
Thousands of auto parts have been included in the tools for searching online at the Auto Pros USA company this year. The expanded network that has been created with retailers, suppliers, distributors and the general public has helped to grow this company in 2013. Plans for additional expansion are currently in development to grow the current business model online.
About AutoProsUSA.com
The AutoProsUSA.com company connects consumers with discount auto parts using its online resource tools. This company has grown into one of the largest referral networks for auto parts and accessories currently offered online. New inclusions in 2013 have changed the business models used by this company. The AutoProsUSA.com company website now features pricing tools that consumers use to generate in stock sticker prices for auto parts. This company now serves a forum for consumers and professionals to provide an informational link in the parts industry. Partner supply businesses now handle the buyer fulfillment organization from this company.