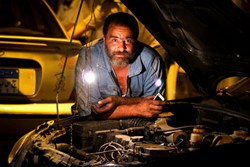 The Auto Pros USA company is now providing auto repair shop marketing services
Chicago, Illinois (PRWEB) July 14, 2013
The cost of marketing products and services is one element providing small companies from expanding business online. One automotive retailer achieving success online is now helping smaller companies to market products and reach more clients online. The Auto Pros USA company is now providing auto repair shop marketing services at http://autoprosusa.com/advertise.
"Our marketing efforts are pulling in hundreds of thousands of consumers each month," said the marketing director for the AutoProsUSA.com company. Companies that have experienced issues with sales volume decreases and loss of traffic due to search engine algorithm changes could benefit from these marketing services.
"Consumers now search online for auto parts and services before using local phone directories," said the marketing director. The efforts to reach paying consumers have worked well for the Auto Pros company this year. The launch of a searchable database online and marketing for this resource has increased the sales volume this year.
Aside from new marketing activities, this company continues to provide a resource for consumers to find thousands of preowned auto parts easier online. The integration of multiple partners in the secondary market has proved successful for the AutoProsUSA.com website this year.
A large percentage of foreign and American made parts now makeup the bulk of the company inventory. Companies interested in the new marketing services can locate more information online.
Consumers interested in following industry news and buyer tips can access the new company blog online at http://autoprosusa.com/category/blog. Frequent incentives and discount coupons can be found in this new area for auto parts consumers.
About AutoProsUSA.com
The AutoProsUSA.com company retails previously owned parts and accessories that are sold to consumers in the U.S. Strategies for building inventory have paid off for this company and thousands of parts are now offered online. New tools added to the company site are making research faster and simpler for automotive parts purchases. The AutoProsUSA.com has integrated new marketing strategies for its company and is now providing marketing assistance to small businesses the U.S. A resource for customer service contact was recently introduced online and by a toll-free phone number system.