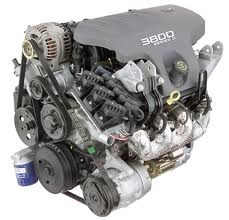 The salvage industry can be hit or miss with some dealers
Memphis, Tennessee (PRWEB) August 05, 2013
Salvage companies are one discount resource to find lower priced auto parts when compared with MSRP published by dealerships. The http://www.gotengines.com company has now added auto salvage engines to its lineup online. This company has concreted new deals with partners along its expanded supply chain to offer these new discounts.
"The salvage industry can be hit or miss with some dealers," said a spokesman for the GotEngines.com company. The growth of auction websites and third party sellers have helped to fuel the consumer demand and purchasing discount parts for sale.
Engines are developed by automakers to provide specific mileage ratios that can be added before wear and natural breakdown occurs.
Some used vehicle owners have already exceeded these ratios and parts can fail faster. Complete replacement of a used engine is used by some vehicle owners to bring back lost performance.
"Our salvage industry partners supply us with an assortment of engines that are without traditionally high mileage," the spokesman added. Engine miles can be one of the deciding factors used by a buyer when comparing new versus used units online.
The salvage industry partners currently working with the Got Engines company have helped to construct a better protection policy for OEM parts installed on engines. The work performed this year to the three-year warranty coverage now supplies one of the most complete secondary market warranties offered by an engine seller online.
The continued efforts for free shipping and distribution of engine pricing online is contributing to the growth of this company. The GotEngines.com resource is currently used by thousands of automotive consumers daily to find preowned engines for sale.
About GotEngines.com
The GotEngines.com company has built its own inventory of previously owned automobile, truck and sport utility vehicle engines for sale online. This company has been marketing its engines for sale since 2007. Mechanics, body shop owners, vehicle owners and other buyers frequently used this company to locate discount engines from all automakers. The GotEngines.com company specialists provide instant support through online feedback forms and toll-free numbers set up for all service requests. A 3-year warranty and zero charges for consumer shipments in the U.S. are now in place for buyers.