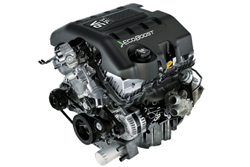 Many of the companies that are retailing parts through our system have established contacts in other parts of the U.S. to acquire components
Atlantic City, NJ (PRWEB) August 31, 2015
Consumers who live in any of the 21 New Jersey counties will be able to use the Car Parts Locator company website to find used condition vehicle parts for sale this year. Due to a network change, there are now more auto salvage yards in NJ that have been added to the reseller network established at http://www.carpartslocator.com/auto-salvage-yards-in-nj.
The range of added providers each specializes in foreign or domestic-only components that the public can access to find sale prices or other information. Many of the new yards are located in Elizabeth, Newark, Jersey City, Patterson and other cities across the state of New Jersey. Since these partners have varying terms of sale, pricing may be different between local yards.
"Many of the companies that are retailing parts through our system have established contacts in other parts of the U.S. to acquire components," said one rep at the CarPartsLocator.com company.
The junk yards in NJ that are being featured are now providing daily inventory updates to help provide more accuracy in parts listings. Since some yards use new computer systems, the CPL company is able to link its database with these agencies to keep an accurate inventory that consumers will have access to search.
"Stock levels and discount prices are two of the factors consumers will consider before deciding to complete a purchase, and our system is highly accurate," said the rep.
The Car Parts Locator company has established its customer services department this year to supply dual support to its customers. Instead of relying on its website to supply data, the company is now taking calls offline to its support number at (989) 891-9212.
About CarPartsLocator.com
The CarPartsLocator.com company is one national source to explore or purchase OEM vehicle components that are acquired as preowned editions nationally. The CarPartsLocator.com company website allows access to the nationwide partner inventories that showcases all components for sale. The company now has a local ordering number for consumers to use.