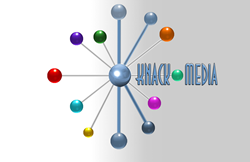 Auto warranty leads are available from internet leads to live transfers, call today (888) 288-4825
(PRWEB) December 17, 2013
Powers Marketing Group supplies many different types of leads to sales origination's looking to build clientele. The firm just started an auto warranty leads for sale ad campaign to help distribute the new batch of individuals looking for auto warranties for their vehicles. Auto warranty internet leads are an affordable way to supply smaller and larger sales groups. The auto warranty campaigns cam be scaled up and down to meet the needs of a wide variety of vehicle service protection providers. The reality is that car repair expenses have the ability to financially devastate people; this is why auto warranties have become extremely popular. The internet is perhaps the best source of real time auto warranty leads and it serves the function of pairing automobile owners with auto warranty service providers that help them avoid unexpected and expensive automobile repairs. Auto warranty internet leads are developed with pay per click lead generation strategies and email campaigns, and are delivered in real time via email or to a CRM tool with specific posting instructions based on preference. The advantage of the auto warranty internet lead is the ability to reach car owners by phone and by email. The marketing firm's partners that have been purchasing them have found a solid and consistent lead that delivers closed deals with a steady ROI. As these companies that are buying them expand their staff, it is easy to increase volume to meet that growing demand.
The marketing company is also moving quite a bit of live transfer auto warranty leads to some of their affiliates, and is promoting these leads as well. Auto warranty live transfer leads are another great source of new business and supply highly qualified vehicle owners. The marketing company's call center will run through auto warranty prospects and will assess the basic qualifications before transferring them to sales agents for auto warranty companies. The auto warranty live transfer allows salespeople to focus on sales, not pre-qualifying. These particular campaigns come with all call logs and the call recordings that start from the transfer agent's initial conversation with the prospect, to the call centers delivery to the sales representative. The call is also recorded all the way to the end of the conversation between the prospect and auto warranty sales agent. The sales manager has admin rights and access to these and can all in one place verify lead quality, monitor sales scripting, identify the need for managerial second voice opportunities and coach sales people. For auto warranty companies that believe that qualified inbound calls are the best investment for their agents, then auto warranty live transfer is a good way to go. To learn more about the live transfer leads, or to find out about any other leads that the marketing firm offers reach them directly at, (888) 288-4825
If a sale organization is searching for aged data or even exclusive mortgage leads, the marketing company can provide special deals on all. The Powers Marketing Group is consistently working with some of the best internet marketers in the country to assist in promoting live transfers and different internet based products. Powers Marketing Group continues to dominate its competition by offering competitive pricing and leads that convert into closings. The marketing company also prides itself on using US based call centers to deliver their live transfers, ensuring only top quality customer care for their sale organizations. The company has been providing auto warranty leads for years, and the firm has one of the best reputations because of the leads that they provide. To learn more about the company visit their official website here, http://powersmarketinggroup.com/auto-warranty-leads/
About The Company: Powers Marketing Group knows all about finding clients. The marketing company makes it their business to learn everything they can about potential customers including where they are and the best methods to finding them. From mail campaigns to online ads to television and radio commercials, Powers Marketing Group can build a company's marketing campaign from scratch to get the results their partners deserve.
Contact: Billie Powers
Phone: (888) 288-4825