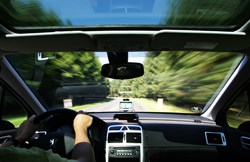 Auto parts can be one of the biggest expenses that a vehicle owner makes to keep a car on the road for a longer period of time.
Jacksonville, Florida (PRWEB) September 20, 2013
Warranty policies are a common way that a used vehicle owner receives protection when a major breakdown occurs. The Auto Pros USA company is now offering auto warranty policies for viewing online at http://autoprosusa.com/auto-warranty. This information is distributed by the new company database of providers offering short or extended warranty programs for a reduced price.
Many used vehicles are sold from dealerships with a limited warranty program. Industry research has revealed that many warranties lapse within a 90-day period of time after purchase.
The database now providing the policies for review online offers companies able to provide the coverage that many vehicle owners cannot find through regular dealership programs.
"Auto parts can be one of the biggest expenses that a vehicle owner makes to keep a car on the road for a longer period of time," a spokesman for the AutoProsUSA.com company said.
The coverage types that some short-term policies provide also reduces the coverage amounts when damage happens to OEM parts installed on a pre-owned vehicle.
Mileage is one of the elements that are reviewed when a policy is underwritten by companies. A higher mileage vehicle could receive reduced coverage based on the life expectancy of the vehicle, according to the research by the Auto Pros USA company.
"The providers inside our database have been reviewed in advance for the length of term offered, top coverage amounts and the pricing that is offered to used vehicle owners," the spokesman confirmed.
Giving consumers access to this information is one advantage that the Auto Pros company is providing this year. A similar database system to find used automotive parts was installed in early 2013. The system is now used by thousands of car owners to find replacement parts and accessories for all motor vehicle types used in the United States.
About AutoProsUSA.com
The AutoProsUSA.com company supplies one of the largest auto parts resources that consumers can use online to find parts and related services in the USA. This company staffs each department of its business with trained specialists who personally assist each customer through online or telephone correspondence. The AutoProsUSA.com company currently adds new partners each day to its network of companies supplying the information that is distributed to the public online. Research is conducted daily by this company to ensure accuracy with all distributed information to consumers on the company website.