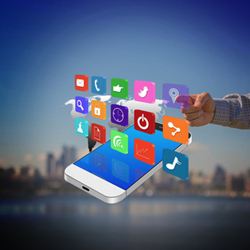 Going mobile is particularly important for AutoHistoryData.com due to the nature of their service.
Los Angeles, CA (PRWEB) June 27, 2014
AutoHistoryData.com has released versions of their search service that are compatible with the majority of consumer mobile devices, the company said yesterday.
"We have been very happy with the way our website has been performing since our launch," an AutoHistoryData.com spokesman said. "Now is the time for us to take the next step and make sure that our service is available for people when they are away from their home and office computers. That means we had to go mobile."
The AutoHistoryData.com search service is now available for iPads, iPhones, Android-enabled devices and Microsoft devices, he said.
"The user don't need to have a special app," he said. "As soon as they go to our site, the system will detect what type of device they are using and automatically redirect to the correct version of our search service. It's a seamless interface transition."
Going mobile is particularly important for AutoHistoryData.com due to the nature of their service, he said.
"When a buyer is looking at different used cars, they don't want to have to drive home to find out how much a car is worth or if they are getting ripped off," he said. "The average consumer wants that information at their fingertips while they are at the dealer or meeting with a private seller. Now they can do that."
The mobile versions of the service has all of the features of the desktop version, he said.
"Buyers don't have to sacrifice anything to use our service in a mobile environment," he said.
About AutoHistoryData.com:
AutoHistoryData.com, an online source for public records, takes pride in providing the most comprehensive vehicle history reports in North America. With hundreds of users daily, motor vehicle report availability and customer service are top priorities for AutoHistoryData.com. Visit AutoHistoryData.com today to chat with a live representative, call 1-855-269-4358, or email John(at)AutoHistory(dot)com with any questions or concerns.