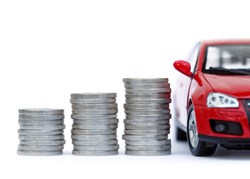 The roads are full of drivers who question whether their car accident is worthy of submitting to their auto insurance company.
Longwood, Florida (PRWEB) August 27, 2013
Teachers Insurance Specialists in Longwood, Florida recently launched their new 4-step process for clients to report an auto insurance claim.
"The roads are full of drivers who question whether their car accident is worthy of submitting to their auto insurance company. Many question when they should submit their auto accident claim as well as how to submit their auto insurance claim," states Simone Baldwin, owner/agent of Teachers Insurance Specialists.
To help Florida drivers with reporting their auto claims, the insurance agents at Teachers Insurance Specialists have created an easy 4-step process for their clients to submit an auto insurance claim. Those steps include:
1) Call 911 – get checked out by emergency responders
2) Write out details of the auto accident if you or your passenger(s) are able to:
a. Date the accident occurred
b. Time of day
c. How the accident happened
d. Where it happened
e. If possible, take pictures with your phone
3) Get the information of the other driver involved in the accident if you are able to
a. Their first and last name
b. Their phone number
c. Their insurance agency
d. Their license plate number
4) Immediately call Teachers Insurance Specialists/Horace Mann to report your claim 800-999-1030
Baldwin explains, "Florida drivers have conditioned themselves to be very concerned with reporting an auto accident to their insurance company. Many think their auto insurance rates will immediately go through the roof or their auto insurance policy will be cancelled. This may not be the case. An auto insurance policy also includes liability insurance. In the event the other driver is injured in the auto accident, your liability limits will protect you. The lack of immediate injury may be deceiving, it can take 24 – 48 hours for soft tissue damage to be apparent so calling 911 immediately is critical."
The insurance agents at Teachers Insurance Specialists highly recommend reporting an auto accident, even for the most minor damage because time is of the essence. "I have seen some auto insurance claims come in 3 months after an accident and the insurance won't pay for it because there are too many details missing about the incident and so much time has passed. Drivers need to make that call right away to their auto insurance company to get the process started," says Baldwin.
In 2011, seven in ten auto accidents involved another vehicle according to the Department of Transportation. Consumer Reports surveyed their subscribers and found that 52% of car insurance claims filed in recent years also involved another vehicle.
"Reporting an auto accident is nothing to waiver on. Not reporting it can leave a driver open to a whole host of issues such as being sued by the other driver or passenger(s) in the other car," adds Baldwin.
In addition to car insurance, Teachers Insurance Specialists offer a variety of insurance products to Florida residents including: motorhome insurance, motorcycle insurance, golf cart insurance, trailer insurance, property insurance, life insurance and homeowners insurance.
Teachers Insurance Specialists is located at 2917 West State Road 434, Suite 101, in Longwood, Florida 32779. Florida drivers are encouraged to call Teachers Insurance Specialists at 407-622-6634 for a free auto insurance quote or visit online at http://www.carinsurancefloridaspecialists.com