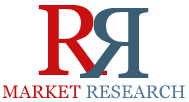 The full report provides the data, details of the breakdown of the responses for each question, its segmentation and the estimates for the future (2016).
Dallas, Texas (PRWEB) April 23, 2014
The main objectives of "Automated Patch Clamping Trends 2014" global benchmarking study was to comprehensively document current practices, preferences and metrics in ion channel drug screening using (Automated Patch Clamping) APC technology. It also seeks to chart the emergence of new 384-well Automated Patch Clamping systems, what determines Automated Patch Clamping consumable budgets, and mostly prevents end-users making greater use of Automated Patch Clamping consumables. In addition, a secondary focus was to understand respondents' interests and requirements in using a new Automated Patch Clamping technology for the analysis of adherent cellular 2D networks. The survey collected 88 validated responses, of these 63% provided comprehensive input. Survey responses were geographically split: 34% North America; 31% Europe; 30% Japan; 2% China; 2% Rest of World; and 1% India.
Complete Report available at http://www.rnrmarketresearch.com/automated-patch-clamping-trends-2014-market-report.html.
As per the report "Automated Patch Clamping Trends 2014" The median annual APC consumable budget was $50K-$100K/year today. Several bottom-up models were developed around the respondent's feedback to calculate the global Automated Patch Clamping markets. In 2014 these were estimated to be around $140M for Automated Patch Clamping consumables and $38M for new APC platforms. Segmentation & some CAGR estimates are in the full report. The Automated Patch Clamping consumable budget for ion channel testing of most respondents was not fixed i.e. it can be adjusted to reflect cost changes per data point. The factors that most prevent greater use of APC consumables today were the high cost of Automated Patch Clamping consumables and lack of ion channel projects.
The report, available for purchase at http://www.rnrmarketresearch.com/contacts/purchase?rname=169011, looked at the following aspects of ion channel screening using Automated Patch Clamping technology, as practiced to date (2014) and in some cases as predicted for the future (2016):

Ion channels classes of greatest interest
Ion channels that have proved most difficult to run as primary screens
Number of ion channel programs investigated
Primary drivers for initiating a new ion channel programs
Areas of drug discovery applying Automated Patch Clamping technologies
Typical size of the compound library in drug discovery areas using an Automated Patch Clamping platform
Number of Automated Patch Clamping patch wells expected to processed per year
Proportion of Automated Patch Clamping assays using different cell types
Current access to Automated Patch Clamping ion channel platforms
Preferred vendor's APC systems for different criteria
Likelihood of purchasing a new Automated Patch Clamping platform over the next few years
Factors that most influence a decision to purchase a particular APC platform
APC consumables budget for ion channel screening and how they are determined
What factors most prevent making greater use of Automated Patch Clamping consumables today
Whether the recent introduction of new 384-well Automated Patch Clamping screening platforms will affect screening activities
Prohibitive and stimulative 384-well Automated Patch Clamping consumable price points
Awareness of the FDA CIPA working group and its potential impact on safety assays undertaken. With respect to a new Automated Patch Clamping system for adherent 2D cellular networks the following were investigated: technologies already used to obtain information on cell-cell communication within cellular 2D networks
What respondents most want to analyze with the system
Applications most suited to the system
Cell types most likely to be used with the system
Main advantages of the system
Impact of the potential disadvantages of the system
Features essential for the adoption and exploitation of the system
Optimal patch combinations
Usefulness of the potential throughput likely to be achieved with the system
Preferred routes to access and fit to existing workflow of the system
Reasonable price to pay for the Automated Patch Clamping system
Likelihood of future purchasing of the system
Respondents represented: 20 Medium-Small Pharma; 17 University/ Research Institute/Government Labs/ Not-for-Profit; 16 Large Pharma; 15 Biotech Company; 9 Contract Research Organisation; 6 Biopharma; 2 Academic Screening Center; 1 Agrochemical/Agri-Biotech Company; 1 Tobacco Company and 1 Other. Most survey respondents had a senior job role or position which was in descending order: 20 research scientists/associates; 20 senior scientists/researchers; 12 principal investigators; 9 section/group leaders; 5 post-docs; 5 department heads; 5 directors; 4 lab managers; 4 professors/assistant professors; 2 vice presidents; and 2 others.
Survey results were expressed as an average of all survey respondents. In addition, where appropriate the data was reanalyzed after sub-division into the following 6 survey groups: 1) Pharma; 2) Other Screening Labs; 3) Academic Research; 4) Europe; 5) North America; and 6) Japan.
Browse more reports on In Laboratory Instrumentation Market at http://www.rnrmarketresearch.com/reports/life-sciences/diagnostics/in-vitro-diagnostics-ivd/laboratory-instrumentation.
About Us:
RnRMarketResearch.com is an online database of market research reports offer in-depth analysis of over 5000 market segments. The library has syndicated reports by leading market research publishers across the globe and also offer customized market research reports for multiple industries.