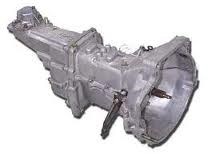 Prices are now kept to a minimum to create better customers discounts
Dothan, Alabama (PRWEB) July 14, 2013
Two components required for proper vehicle operation are the engine and transmission. Replacement gearboxes are created in different speed ranges based on each automobile. The GotTransmissions.com company retails used assemblies online and is now including five-speed automobile transmission inventory at http://www.gottransmissions.com/blog/used-transmissions-2/auto-transmission.
These units are spread across multiple brands inside the company inventory. Units from Ford, Chevy, Dodge, Jeep and Honda can be browsed by consumers on the updated company website. This previously owned inventory is now represented with a better sale price online. The five-speed gearbox unit is offered to consumers with manual or automatic vehicle types.
"A transmission can be one of the most expensive parts to fail on any vehicle," said a transmissions expert from the GotTransmissions.com company. Costs for replacing these units can vary between retailer purchase and mechanic installations. Auto owners not depending on body shops to purchase replacement units could stand to benefit from the five-speed units now for sale online.
"Prices are now kept to a minimum to create better customers discounts," the expert added. The current price levels offered for the company inventory are below suggested retail prices for automaker units in stock. Company agreements with different suppliers in multiple states is now helping to keep prices at a lower level. Inventory is now adjusted daily upwards or downwards depending on demand from consumers and auto shop buyers.
To benefit more buyers online, the Got Transmissions company now uses industry veterans to write and publish its content accessible by consumers online. This published information is offered to assist consumers with researching company inventory and history of each transmission promoted. These pages can be accessed for nearly all models of gearboxes online and this process is scheduled to remain in use indefinitely.
About GotTransmissions.com
The GotTransmissions.com company is one of few retailers selling on the Internet offering preowned transmission inventory for less than suggested retail list pricing found from dealerships. This company ships all of its inventory from its single location warehouse in the U.S. Inventory is modified by specialists daily to expand offerings to transmission buyers online. The GotTransmissions.com company discounts its company inventory and attaches free freight incentives for all shipments in North America. Buyers who use this company for transmission replacements receive the full limited parts warranty policies enabled this year.