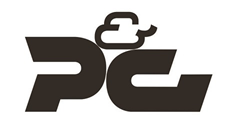 Los Angeles, CA (PRWEB) March 27, 2017
PG Auto Glass announces that it is now offering a lifetime warranty on its replacement auto glass. As a provider of auto glass replacement and repair services, PG Auto Glass uses only OE glass. This glass has the same specifications as the glass that was originally installed by the manufacturer. Not only does the glass fit correctly, but it is also thicker than the third-party glass that some other vehicle window repair services use. The addition of a lifetime warranty to this service gives customers even more peace of mind about their new OE windows.
Vehicle windows may be repaired or replaced based on how badly they are damaged. For very minor damage, repair can often be performed. Replacement is generally used for damage that is larger, penetrating, or located near a window edge, where greater expansion and contraction is more likely to increase the damage over time. During the replacement process, technicians remove all parts of the glass and stripping before seating the new glass and sealing it in place. Unlike auto glass repair, replacement eliminates any signs that damage has previously occurred.
Auto glass damage can happen in a variety of ways, and can quickly become worse after occurring. Airborne road debris, vandalism, accidents, and break-ins are some of the most common causes of glass damage. The resulting damage, even if small, can expand due to of temperature changes, road vibrations, and additional impacts. This damage can also create legal problems. Instead of having auto glass replacement performed at a garage, drivers can have it done at their work or home thanks to their mobile auto glass repair services.
PG Auto Glass performs auto glass repair and replacement services for vehicle owners in Los Angeles and the San Fernando Valley area, including those in Woodland Hills, Santa Monica, Thousand Oaks, and many other cities. With its mobile services, the company makes auto glass replacement and repair convenient for area drivers. In addition to working on windshields, PG Auto Glass repairs and replaces door glass, sunroof glass, back window glass, T-top glass, RV glass, truck slider glass, glass on buses, and other municipal vehicles requiring certain types of vehicle glass.