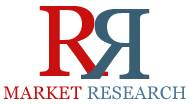 Region Coved in this research report are:• Asia-Pacific• Europe• North America• RoW
(PRWEB) November 27, 2014
Automotive battery market is expected to reach $7.7 Billion by 2019. The demand for lead acid batteries is governed by vehicle production. Battery replacements have reduced as new technologies have extended battery life. With the switch to electronic braking and steering by wire in upscale cars, the 3kW capability of the single 12-volt battery will no longer be sufficient, ushering in the 42-volt system. Two 12-volt batteries may be the interim solution. Hybrid vehicles require a high voltage battery of about 150V, which is currently provided by connecting nickel-metal-hydride cells in series. Battery manufacturers are asked to provide an 8-10-year warranty to ensure that the battery will last for the life of the car.
Rechargeable Li ion batteries are perceived as likely substitutes for conventional nickel systems in an effort to minimize the mass and volume of the power subsystems in aerospace applications. The on-going consortium of NASA and DoD, after 2 years of existence, has propelled the advancement of aerospace Li ion technology in the U.S. Complete automotive battery market report is available at http://www.rnrmarketresearch.com/refinery-catalysts-market-by-type-fcc-catalysts-hydrotreating-catalysts-hydrocracking-catalysts-alkylation-catalysts-by-ingredient-zeolites-metals-chemical-compounds-global-trends-foreca-market-report.html .
This automotive battery market report identifies the automotive sector as the most important end-user segment that will present strong opportunities for vendors, as pure electric vehicles are expected to witness longer mass adoption cycles and the push to marketing hybrid vehicles is expected to continue. Along with these factors, it tracks the trends in the marine and aerospace segments, which are moving towards Li ion batteries. The report deep dives into the sub-segments of aerospace, marine, and automotive applications for presenting the current market scenario and projected trends.
Companies profiled in this automotive battery market report are Johnson Controls, Inc., GS Yuasa Corp., Exide Technologies, Saft Groupe SA, Robert Bosch GMBH, Samsung SDI Co., Ltd., Trojan Battery Company Llc., Panasonic Corporation, Toshiba Corporation, and Delphi Automotive Llp. Order a copy of this research at http://www.rnrmarketresearch.com/contacts/purchase?rname=244036 .
Table of Content for "Automotive Battery Market by Transport Mode (Automotive, Marine & Aerospace), Application (Two Wheelers, Passenger Vehicles, LCV, HCV, Passenger Ships, Tankers, Cargo Ships, Commercial and General Aviation) and Region – Industry Trends & Forecast to 2019" research report includes:
1 Introduction
2 Research Methodology
3 Executive Summary
4 Premium Insights
5 Market Overview
6 Industry Trend
7 Land Based Battery Market, By Application
8 Aerospace Battery Market, By Application
9 Marine Battery Market, By Application
10 Battery Market, By Region
11 Company Profiles
Priced at US$ 4650 for single user PDF, discount on this research report can be requested at http://www.rnrmarketresearch.com/contacts/purchase?rname=244036 .
Browse Related Report:
"Automotive Sensor Market by Product (Pressure, temperature, level, speed, MEMS, oxygen, Nox), Application (powertrain, safety & control, vehicle security, alternative fuel, telematics) and Geography – Forecast & Analysis to 2013 – 2022" research report is now available with RnRMarketResearch.com and it says Asia-Pacific, mainly China, India, and Japan are the major countries offers huge growth opportunities for automotive sensors manufacturers. In Europe, the U.K. and Germany are the two major markets. Companies profiled in this research report are Analog Devices, Asahi Kasei Corporation, ATI Industrial Automation, Denso Corporation, Freescale Semiconductor, Ge Measurement & Control Solutions, Infineon Technologies, Maxim Integrated, Measurement Specialties, Robert Bosch GMBH, Sensata Technologies, Tekscan, and Texas Instruments. Complete report available at http://www.rnrmarketresearch.com/automotive-sensor-market-by-product-pressure-temperature-level-speed-mems-oxygen-nox-application-powertrain-safety-control-vehicle-security-alternative-fuel-telematics-and-geography-market-report.html .
About Us:
RnR Market Research library offers syndicated reports by market research publishers from across the globe. We help you find the most relevant business intelligence from ready-to-buy syndicated market research studies. Not limited to industry reports covering telecommunication, healthcare, pharmaceutical, financial services, energy, technology, real estate, logistics, F&B , media and more, RnR Market Research also offers company data, country profiles, trends, information and analysis on the sector of your interest. (http://www.rnrmarketresearch.com/category ).