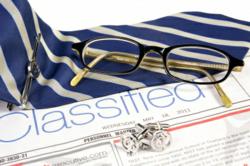 The launch of the forum and classifieds online is planned to create immediate benefits for auto parts buyers.
Phoenix, Arizona (PRWEB) July 09, 2013
Research by consumers to locate auto parts involves choosing more than one resource. The online expansion of one company is now making parts research simpler for consumers buying auto parts online. The AutoProsUSA.com company is now listing automotive classifieds inside of its new forum launched online at forum.autoprosusa.com. This forum is now a meeting place to link consumers and professionals in the auto industry.
"Forums are a positive way that information can be obtained and sales generated," said a source from the Auto Pros company.
The use of online forums in many industries has increased consumer awareness about products, services or industry related issues. The launch of the forum and classifieds online is planned to create immediate benefits for auto parts buyers.
Part of the features of the new forum launched online includes Q&A sections. These sections are set up to allow consumers to network with industry professionals to receive answers to repair questions or to obtain other advice for foreign or domestic vehicles.
Responses can be posted for questions that are and documents can be uploaded for detailed instructions. This forum is available daily and consumers are only required to provide a username and password for access.
The classified section now accessible on the Auto Pros USA website is in addition to the retail side of the company. Used automobile parts and accessories are retailed by this company to link buyers with secondary sellers to find in stock parts.
Monitoring of the database used for parts lookups and price quotes takes place daily by the company staff. New parts and information are included regularly to maintain the growing inventory of parts available.
About AutoProsUSA.com
The AutoProsUSA.com company resource was launched as a consumer accessible database to find auto parts or components for vehicles. This company has since expanded to provide resources for industry connections and classified listings online. The creation of the company database system online gives consumers immediate searching abilities to find preowned automotive related parts and accessories. The AutoProsUSA.com company connects discounts and other incentives to its inventory of available parts online. Regular announcements for changes to inventory and company policies are made to inform all consumers using the company resources online.