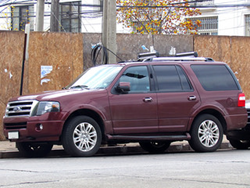 Rust, moisture, age and electrical shorts can cause issues with modern or classic car fuse terminals, and our preowned inventory is currently available to buy on our website
Chicago, IL (PRWEB) October 27, 2015
The distribution of junk car parts on a national level has made it possible for the LocateCarParts.com company to compete with american auto parts stores in many areas of the U.S. The company is now able to feature used automotive fuse boxes as a part of its revised web inventory now presented online at http://locatecarparts.com/automotive-fuse-blocks-sale.
Nearly all automaker designs of the blade type fuse boxes are now available for used car owners to purchase this year. The parts location system programmed on the LCP website will make it possible for consumers to find four, six and eight-way terminal boxes that are OEM models. No VIN information is needed by a person who will research using the auto interchange system available.
"Rust, moisture, age and electrical shorts can cause issues with modern or classic car fuse terminals, and our preowned inventory is currently available to buy on our website," said a source from the LocateCarParts.com company.
The car fuse boxes that are a portion of the new web inventory at the LCP website are pullouts from working automobiles acquired through dismantling companies. Consumers who are estimating the price of replacing a factory fuse terminal box will be able to compare pricing through salvage yards using the research tool available.
"Consumers can find all parts using our website by model year or automaker name when accessing our popular database of parts," the source included.
The domestic and non-domestic components that have been included for purchase or exploration at the LocateCarParts.com company each feature warranty plans. Interior parts for seat belts including motor assemblies are part of the recently included parts this month at http://locatecarparts.com/seat-belt-retractor-for-sale.
About LocateCarParts.com
The LocateCarParts.com company offers open access to adults to review and explore its used components search system on its website daily. The company now handles thousands of requests weekly for used components pricing. The LocateCarParts.com company website has been revised for 2015 and includes immediate price quotes for interested components purchasers.