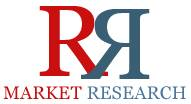 The automotive HUD market for Luxury & Premium car is projected to grow at a CAGR of 11.52% to reach $252.6 Million by 2019.
(PRWEB) December 28, 2014
The Head-Up Display Market (HUD) is expected to grow $252.6 million by 2019, at a CAGR of 11.52%. Europe is the major established HUD market and is projected to witness a stable growth. For North America and Asia-Oceania region, an increased in demand is expected during the forecast period. Companies profiled in this research report are Nippon Seiki Co. Ltd., BMW AG, Continental AG, Delphi Automotive PLC, Denso Corporation, General Motors Company, Johnson Controls Inc, Microvision, Inc, Robert Bosch GMBH, and Visteon Corporation.
The complete report is available at http://www.rnrmarketresearch.com/automotive-head-up-display-hud-market-by-hud-type-windshield-combiner-application-premium-luxury-cars-and-geography-asia-oceania-europe-north-america-row-industry-trends-and-forecas-market-report.html.
The report segments the HUD market based on HUD type (Windshield & Combiner), Application (Premium Cars & Luxury Cars) and Region (Asia-Oceania, Europe, North America & ROW), and revenue ($million) for the above mentioned segments. It covers Porter's Five Forces Analysis and value chain of the global HUD market. It contains qualitative data about drivers, restraints, and opportunities presented by the global HUD market.
Although HUD can prove to be a very handy feature, its high cost has acted as a major deterrent, limiting its acceptance on a wider scale. A major issue for market acceptance is the bulk of the optics box inside the instrument panel. The prototype optics fit inside a 13-liter container, which needs to be brought down to half. The cost and size of the equipment needs to be reduced to make it a potential mass-market product. The Combiner type HUD, which in contrast to standard HUD utilizes a small plastic screen between the steering wheel and the windscreen, is smaller and significantly more cost-effective than earlier solutions. It could soon appear in small cars from other manufacturers such as Hyundai and Nissan.
Order a copy of this report at http://www.rnrmarketresearch.com/contacts/purchase?rname=249151.
Browse Similar Reports:
"Head-Up Display (HUD) Market by Components (Video Generator, Projector, Combiner & Others) by Applications (Military & Civil Aviation and Automotive) & by Geography (North America, Europe, APAC & ROW) – Forecast & Analysis to 2013 – 2020" is a March 2014 publication of 300 pages and it says the HUD market is expected to reach up to $8.3 billion by 2020, at an estimated CAGR of 25.8% from 2013 to 2020. The main drivers for the HUD market include concentrated focus on growth in the high-end and luxury car segment, active safety systems, and growth witnessed in the Pico projector market. Companies profiled in this research report are Audi Ag, BAE Systems, Bayerische Motoren Werke (BMW) Ag, Continental Ag, Daimler Ag, Delphi Automotive Llp, Denso Corporation, Elbit System Ltd., Emagin, Garmin International, Inc., General Motors, Google, Inc., Honeywell Aerospace, Jabil Circuit, Inc., Microoled, Microvision, Inc., Pioneer Corporation, Rockwell Collins, Selex Galileo Ltd., Syndiant, Thales Group, Toshiba Corporation, Toyota Motor Corporation, Visteon Corporation, Vuzix Corporation, and Wise Chip Semiconductor Inc. The complete report is available at http://www.rnrmarketresearch.com/head-up-display-hud-market-global-forecasts-analysis-2012-2017-by-technologies-components-projector-video-generator-combiner-panel-lcd-oled-others-applications-aviation-milita-market-report.html.
"Multi-Function Display (MFD) Market by Platforms (Land, Airborne, Naval), by Systems (Electronic Flight Displays, Head-up Displays, Helmet-Mounted Displays, Portable Multi-function Displays), by Technology (LED, LCD/AMLCD, TFT, OLED, Synthetic Vision), by Size (<5", 5"-10", 10"-15"), by Geography (North America, APAC, Europe, the Middle East, ROW) – Global Forecasts, Trends & Analysis to 2014 – 2020" is a June 2014 publication of 225 pages and it says MFD market is expected to register a CAGR of 9.12% to reach $15.06 Billion by 2020. The market will unlock the growth potential in avionic flight displays, head-mounted displays, helmet-mounted displays, head-up displays, and portable multi-function displays. Companies profiled in this research report are Rockwell Collins, Garmin Ltd, Honeywell Aerospace, Northrop Grumman Corporation, SAAB AB, Elbit Systems, Samtel Group, Esterline Technologies Corporation, Thales SA, Universal Avionics, Barco N.V., Avidyne Corporation., BAE Systems, Transas, and Astronautics Corporation of America. The complete report is available at http://www.rnrmarketresearch.com/multi-function-display-mfd-market-by-platforms-land-airborne-naval-by-systems-electronic-flight-displays-head-up-displays-helmet-mounted-displays-portable-multi-function-displays-by-techn-market-report.html.
About Us:
The RnR Market Research library offers syndicated reports by market research publishers from across the globe. We help you find the most relevant business intelligence from ready-to-buy syndicated market research studies. Not limited to industry reports covering telecommunication, healthcare, pharmaceutical, financial services, energy, technology, real estate, logistics, F&B, media and more, RnR Market Research also offers company data, country profiles, trends, information and analysis on the sector of your interest. (http://www.rnrmarketresearch.com/).