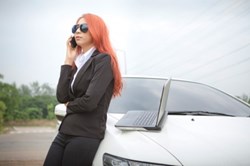 The plans currently viewable and quotable online are represented in all states to provide a broad range of research for vehicle owners
Macon, GA (PRWEB) January 05, 2014
Auto owners who frequently research different insurance companies in hopes to find new rates can benefit from using the national tool now established in 2014 at the Auto Pros company. This company has added new automotive insurance plans for drivers to quote or review online at http://autoprosusa.com/insurance.
These plans are currently underwritten by agencies in North America providing different policies for drivers. The standard insurance plans that are popular with used vehicle owners can be found using this national resource online. Drivers who prefer to research for coverage plans meant for high risk protection can find these plans using the 2014 tool.
All price quotations that are generated with the use of the system are automated and prepared correctly by insurers. One aspect to the new national system that is different from last year is the way that insurers are matched with drivers. A new zip code formula is used to present the most accurate rates based on city information.
"The plans currently viewable and quotable online are represented in all states to provide a broad range of research for vehicle owners," said one source from the Auto Pros company.
The use of this matching tool is designed to provide local insurers, state insurers and national insurers in one search function. This change to offering a wider research option to drivers is creating more ways that a driver can compare the rates that companies charge for each plan.
"Most drivers are accustomed to calling insurance agencies by telephone and going through a lengthy process of identification before quotations are generated," the source included.
The Auto Pros USA company research tools that are posted online for consumers to use include other options for automotive research apart from insurance rates and company contact information. Companies that offer auto parts and warranty coverage plans are now included in the tools online.
Drivers who are seeking warranty coverage types online can use the locator at http://autoprosusa.com/auto-warranty to find new companies providing rates information for basic or extended warranties meant for preowned vehicles.
About AutoProsUSA.com
The AutoProsUSA.com company is now featuring programmed tools to allow vehicle owners to research automobile insurance plans from top companies online. These tools are now available for immediate usage online and provide instant price quotations. These services are part of new automotive tools that are available at the AutoProsUSA.com website. The existing tools that are found on the company homepage are able to refer consumers to in stock auto parts from national retailers at wholesale prices. The customer service this company provides is managed through a call center and Internet based solutions.