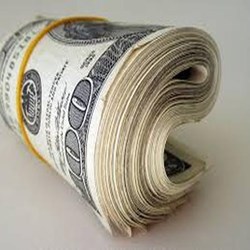 New Automotive Service Owner Business Financing Options by Alternative Lender, BusinessCashAdvanceGuru.Com
Nationwide (PRWEB) December 08, 2013
Affordable and reliable automotive service business financing options just got a whole lot simpler to ascertain, thanks to small business loan lender, BusinessCashAdvanceGuru.Com, a capital funding provider with a track record of fast approvals for the best small business loan opportunities.
In the several months after the official end of the national economic downturn labeled the Great Recession, the federal government passed a host of new banking regulations, causing traditional lenders, already hurt by millions of dollars in defaulted small business loans, to restrict access to working and expansion capital for small sized companies.
"Financial institutions are unquestionably curtailing their loan activity. Federal Reserve data show that the total of commercial banks'business loans has stagnated between $1.5 trillion to $1.52 trillion between May and early September. Several elements of the credit crunch are limiting loans. First, banks already have so many troubled loans on their balance sheets that they are reluctant to make new ones that carry any risk, says Bob Sewer, director of commercial lending for the American Bankers Association, or ABA," Bankrate.com reports.
Now, small businesses must not only past a strict credit muster, but also provide a substantial amount of financing documentation, as well as future projections for profits and losses going into several quarters. In addition, businesses must disclose all liabilities and assets, along with providing banks with certified financial statements and collateral.
Alternative lenders, like BusinessCashAdvanceGuru.Com, a leading provider of commercial funding solutions, are stepping up to assist small businesses in their efforts to grow and flourish. Applicants need not pass a personal or company credit evaluation, and there is no collateral, or personal guarantee is necessary to qualify for capital funding.
"BusinessCashAdvanceGuru.Com makes obtaining financing approval as fast and as simple as completing a credit card application. The goal of providing access to business grade capital swiftly and easily to small businesses across the country is realized through the alternative lender's release of its proprietary commercial funding system."
Small businesses can find affordable rates, starting at just 1.9 percent, taking advantage of the lender's flexible payment terms. Unlike traditional loans, installment payments are not a fixed amount of money; installments are based on a percentage. Monthly repayment amounts automatically decrease during slower months. Approvals are given within 24 hours, and funds are made available in just a week, and may be used for any purpose.
Business Cash Advance Guru.com expanded nationwide services are now available in the following geographical areas:
Alabama, Alaska, Arizona, Arkansas, California, Colorado, Connecticut, Delaware, District of Columbia, Florida, Georgia, Idaho, Illinois, Indiana, Iowa, Kansas, Kentucky, Louisiana, Maine, Maryland, Massachusetts, Michigan, Minnesota, Mississippi, Missouri, Montana, Nebraska, Nevada, New Hampshire, New Jersey, New Mexico, New York, North Carolina, North Dakota, Ohio, Oklahoma, Oregon, Pennsylvania, Rhode Island, South Carolina, South Dakota, Tennessee, Texas, Utah, Vermont, Virginia, Washington, Washington DC, West Virginia, Wisconsin, and Wyoming.
About Us
BusinessCashAdvanceGuru.com is a division authorized by TieTechnology, LLC. TieTechnology, LLC, specializes in service based solutions for businesses. Services provided by TieTechnology are merchant credit card processing, business service telecommunications, and web based visibility marketing. The advantages of doing business with TieTechnology are, their commitment to their customer service excellence and the offering of one stop solutions to all business to business service product needs for the customers' convenience. To learn more about their wide assortment of business services, please visit http://www.tietechnology.com.
TieTechnology, LLC
813-856-0223 x150
888-809-9243 x150