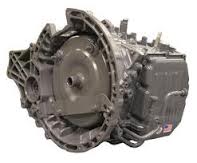 This offer is applied to online and telephone orders and will remain for an indefinite period of time.
Pittsburgh, Pennsylvania (PRWEB) July 11, 2013
Retail pricing for new transmissions can be thousands of dollars according to automotive industry research. These price structures have created new demand for lower priced units. One automotive transmission dealer is now helping consumers find better prices online. The GotTransmissions.com company is now selling preowned transmission units for under 400 dollars online at http://www.gottransmissions.com/used-transmissions.html.
This price drop includes select transmissions from Ford, Chevy, Dodge, Jeep, Toyota and Honda units. Replacement transmissions are traditionally price by age and amount of mileage that exists at the time of acquisition by retailers. New supply opportunities have been presented this year to help create the current price reduction now in place.
"Current prices can be higher for late model units," a GotTransmissions.com sales specialist said. Standard transmissions used in the automotive industry include automatic and manual units that require specific gear patterns for use. The average four, five or six-speed transmission can be built by more than one manufacturer.
"Junk yards usually have good prices although the cost of shipping can eliminate consumer price savings," the specialist added. To further reduce the cost consumers pay for replacements, the Got Transmissions company is now shipping all units free of charge. This offer is applied to online and telephone orders and will remain for an indefinite period of time.
The online search database tool that was launched earlier this year now includes price quotations for consumers. This one-touch search method is delivering the pricing that is often requested through offline processing completed by company specialists. The transmissions price reduction can now be obtained through the online or toll-free number systems.
About GotTransmissions.com
The GotTransmissions.com company retails previously owned manual and automatic transmissions from American automakers online for reduced prices. This company distributes all of its inventory from one single warehouse location in North America. A new series of online tools are made available to the public researching replacement units. The GotTransmissions.com company now features these tools as a way to help buyers locate transmissions without research or the need to call customer service for assistance. Pricing is maintained at this company by expanding initiatives with suppliers of used gearboxes.