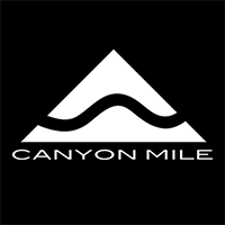 The name "Canyon Mile" represents a cherished place for auto enthusiasts to enjoy their machines as they were designed to be driven.
Redondo Beach, CA (PRWEB) January 22, 2014
With products ranging from premium apparel to fine art, Canyon Mile aims to infuse modern and historical automotive passion with distinctive timeless style.
The full Canyon Mile line can be found at http://www.canyonmile.com where Auto Enthusiasts can keep up with the latest news around automotive apparel product launches, events and new content. The site will be updated on a regular basis with a blog, newsletter and a multitude of resources for the Auto Enthusiast. The site is fully responsive, mobile-friendly and fits all types of browser resolutions. Be sure to sign up for the Canyon Mile monthly newsletter to receive regular updates and key information regarding specials and promotions.
"Our mission is to provide a subtle, sophisticated and fashionable way for auto enthusiasts to express their connection to automotive culture – both on and off the road," Keith Skowronski, owner, Canyon Mile. "As a life-long auto enthusiast I was always searching for premium automotive enthusiast apparel (http://canyonmile.com/) that was subtle, sophisticated and captured the passion of driving. Canyon Mile was created to help fill that market gap."
Explore the world of Canyon Mile at (http://www.canyonmile.com). For more information, contact info (at) canyonmile (dot) com.
Media Contact:
info (at) canyonmile (dot) com
310.318.8972