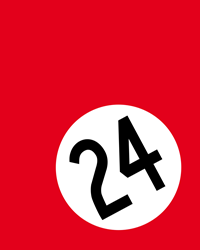 Bringing Colorful Vintage Motorsports History to Life
Redondo Beach, CA (PRWEB) May 15, 2014
There are many people who are into drifting, regularity rally, motorcycle trials, freestyle motorcross or just hopping into your Bimer and cruising the Malibu Canyon. Canyon Mile provides awesome tools & support for that "true auto and road enthusiast".
Canyon Mile's initial set of prints include:

Lotus Type 49 driven by Jim Clark in the 1967 Formula 1 Season
Ford GT40 with the famous Gulf Racing blue and orange livery
Ferrari 250 GTO that placed first in the 1963 24 Hours of Le Mans GT class
Martini Racing Porsche 911
Canyon Mile provides unique, high quality, distinctive products for the automotive enthusiast (http://www.canyonmile.com). Giclée fine art prints on premium enhanced matte paper truly capture the vivid colors. Available in multiple sizing options (small 11x14in, medium 16x20in, large 24x30in). Custom sizing, framing and canvas options are available on request.
Among the many tools & services available to the automotive enthusiast, their enthusiast calendar resource keeps track of the major worldwide automotive events that are happening throughout the year. The events are divided by month and include the date, location, and URL for additional information. We wanted to create a one-stop shop for Auto Enthusiasts to keep tabs on latest happening in the automotive world.
About Canyon Mile
"Our mission is to provide a subtle, sophisticated and fashionable way for auto enthusiasts to express their connection to automotive culture – both on and off the road," Keith Skowronski, owner, Canyon Mile. "As a life-long auto enthusiast, I was always searching for premium automotive enthusiast apparel (http://canyonmile.com/) that was subtle, sophisticated and captured the passion of driving. Canyon Mile was created to help fill that market gap."
Prints currently available and are ready for shipping. Stay tuned, more classic livery designs coming soon.
Explore the world of Canyon Mile at (http://www.canyonmile.com). For more information, contact info (at) canyonmile (dot) com.
Media Contact:
info (at) canyonmile (dot) com
310.318.8972