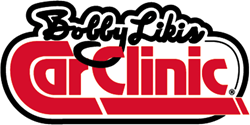 This week's Car Clinic guests will share information that helps consumers make better buying and driving decision. That's what Car Clinic's all about: the power of information in the hands of consumers. - Bobby Likis
(PRWEB) March 21, 2014
Bobby Likis, host of nationally syndicated car-talk program "Bobby Likis Car Clinic," is set to interview two automotive industry pros on this Saturday's Car Clinic globalcast. Likis' guests will share the latest trends and developments in the industry as well as information to enhance daily driving experiences.
"This week's Car Clinic guests – Brian Altenberger from Delphi and Craig Eppling from General Motors – will share information that helps consumers make better buying and driving decision. That's what Car Clinic's all about: the power of information in the hands of consumers," says Likis.
Brian Altenberger, Global Product Line Director of Fuel Handling for Delphi (leading supplier of OE parts to the vehicle aftermarket), will share some information every driver/car owner needs to know about fuel pumps. He will discuss the role electric pumps play in today's vehicles, why fuel pumps fail, and actions drivers can take to help extend their fuel pump life. Altenberger will also explain what sets Delphi fuel pumps apart from other fuel pumps on the market. Knowledge is power, and this is one interview that will be extremely beneficial for car owners and drivers to hear.
Craig Eppling, Regional Manager for General Motors, will be calling the hotline live from the New Orleans Auto Show where GM has several of their award-winning vehicles on display. Eppling will also share the latest developments in vehicle connectivity and infotainment, and some stunning new safety features that will be available in 2015 models.
Tune in to the live globalcast from the Car Clinic studio at WatchBobbyLive.com on Saturday, March 22 from 10a ET to 12n ET.
About Bobby Likis Car Clinic and the Car Clinic Network:
"Bobby Likis Car Clinic" is the largest car-talk program/network on commercial radio, multiple web audiocasts, live video streaming webcast, podcasts (including iTunes), iPhone, chat room, YouTube, Facebook, Twitter, American Forces Radio Network & television. Car Clinic can be heard and seen on Saturdays, 10a-12n ET, live at WatchBobbyLive.com and on Facebook.com/BobbyLikis. Host Bobby Likis is the only car-talk host on commercial multi-media platforms named for five consecutive years to the "Talkers 250," the prestigious list of the top 250 talk-show hosts in America.