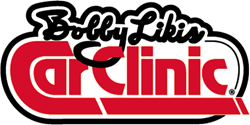 Las Vegas, NV (PRWEB) November 04, 2014
Bobby Likis, automotive expert and host of the nationally syndicated car-talk program "Bobby Likis Car Clinic," will interview Jeff Lagges, President of ALLDATA LLC, at ALLDATA booth #10661 at the SEMA Show in the Las Vegas Convention Center, tomorrow, Wednesday, November 5, at 9:30 a.m. The two will chat again during a "Beer Bash" event beginning at 5:00 p.m. in room N205-208 at the Las Vegas Convention Center.
During the 9:30 a.m. engagement, Likis will talk with Lagges about three ALLDATA products that were launched at the SEMA Show last year: ALLDATA® Mobile℠, ALLDATA® Manage® Online and ALLDATA® Community™. ALLDATA® Mobile℠ reinvents automotive repair by delivering factory-correct vehicle repair information through an Android tablet where technicians need it most – in the vehicle or even under it. ALLDATA® Manage® Online, cloud-based for maximum productivity, takes convenience to the next level as a highly effective online tool for enhancing revenue through efficiencies and profit-protection features. ALLDATA® Community™ was built with professional technicians in mind, providing a highly-responsive environment for technicians to exchange knowledge and support.
Says Likis, "As an automotive shop owner, I'm an ALLDATA customer and know the power of the information – and the cloud-based conduits – that ALLDATA puts in the hands of technicians." He adds, "Jeff Lagges is in a business he helped define as an ASE-certified technician, service writer, fleet manager and product developer. You'll want to hear what he has to say."
All press is welcomed to attend Likis's interview of Lagges, and they will be joined by ALLDATA product owners for in-depth discussions afterward.
At the 5:00 p.m. "Beer Bash" event, Likis and Lagges will examine the progress ALLDATA has made during the last year since launching ALLDATA® Mobile℠, ALLDATA® Manage® Online and ALLDATA® Community™, how ALLDATA is keying on industry trends to shape product roadmaps, and what to expect from ALLDATA in the coming 12-18 months.
About Bobby Likis Car Clinic and the Car Clinic Network:
"Bobby Likis Car Clinic" is the largest car-talk program/network on commercial radio, multiple web audiocasts, live video streaming webcast, podcasts (including iTunes), iPhone, chat room, YouTube, Facebook, Twitter, American Forces Radio Network & television. Car Clinic can be heard and seen in high-definition video on Saturdays, 10a-12n ET, live at WatchBobbyLive.com, on Facebook.com/BobbyLikis and on YouTube.com/BobbyLikis. Host Bobby Likis is the only car-talk host on commercial multi-media platforms named for five consecutive years to the "Talkers 250," the prestigious list of the top 250 talk-show hosts in America. Likis also owns and operates a 15000sf automotive service center, whose awards include "Best Automotive Service Shop," "Best Oil Change," and most recently, "Best Reputation in Automotive Service."
About ALLDATA
ALLDATA, founded in 1986, with more than 80,000 automotive repair and collision shop subscribers, is the leading provider of manufacturers' service and repair information, shop management software and customer relations tools for the automotive repair and collision industries. Professional automotive repair shops across North America depend on ALLDATA for their automotive repair information needs and to purchase parts from more than 3,400 AutoZone Commercial program locations.
ALLDATA Collision® S3500 is the single source of OEM collision repair information delivering unedited and regularly updated information for structural repairs, mechanical and diagnostic information. ALLDATA Repair® S3000 is the leading provider of comprehensive, factory-correct repair information for the automotive industry. Also available are: ALLDATA Manage®, a strategic shop management system; ALLDATA Market®, a web-based shop marketing tool to bring in new and repeat business and the AutoZone® Aftermarket Parts Catalog and AZ PartsConnect® program for aftermarket parts estimating and electronic ordering. ALLDATAdiy.com provides consumers with repair articles, factory technical service bulletins, and illustrations for a specific vehicle, along with a link to ALLDATA-approved repair shops. Visit http://www.alldata.com for more information.