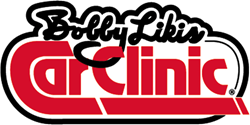 We owe this 'Best Reputation' award – 43 years in the making - to a combination of a highly motivated, professional service team and the world's best customers. -Bobby Likis
(PRWEB) June 27, 2014
Bobby Likis - whose award-winning career is deeply steeped in two industries (automotive service and broadcast/network media) - received his latest accolade yesterday. Bestowed by Gannett Co., Inc. in its prestigious Publisher's Choice category, the "Best of the Bay – Best Reputation in Automotive Service" distinction follows four consecutive years of "Best Automotive Service Shop" recognitions.
Says Likis, "Reputation trumps rock (longevity), paper (money) and scissors (cutting-edge technology). Though we commit all these assets to our business, we owe this "Best Reputation" award – 43 years in the making - to a combination of a highly motivated, professional service team and the world's best customers!"
Recognized as an automotive service expert, Likis has been featured and published in numerous national automotive magazines and journals, served as a board member for the Napa AutoCare Center Advisory Council and moderated Connect2Cars SuperSession at the Automotive Aftermarket Industry Week in Las Vegas.
In addition to numerous awards in automotive service, Likis has been named to the prestigious "Talkers 250" (top 250 talk-show hosts in America) for five consecutive years, the only car-talk host on commercial media so named. Hosting "Bobby Likis Car Clinic" for 23 years, Likis has answered over 100,000 car questions live on air from callers across the nation, and most recently, the world.
About Bobby Likis Car Clinic and the Car Clinic Network:
"Bobby Likis Car Clinic" is the largest car-talk program/network on commercial radio, multiple web audiocasts, live video streaming webcast, podcasts (including iTunes), iPhone, chat room, YouTube, Facebook, Twitter, American Forces Radio Network & television. Car Clinic can be heard and seen in high-definition video on Saturdays, 10a-12n ET, live at WatchBobbyLive.com, on Facebook.com/BobbyLikis and on YouTube.com/BobbyLikis. Host Bobby Likis is the only car-talk host on commercial multi-media platforms named for five consecutive years to the "Talkers 250," the prestigious list of the top 250 talk-show hosts in America.