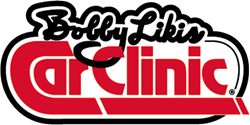 When presented with facts – which Bob Dinneen delivers in easy-to-understand terms - American consumers and voters are smart enough to make the right decision at the polls in November. - Bobby Likis
(PRWEB) September 17, 2014
Bobby Likis, automotive expert and host of nationally syndicated car-talk program "Bobby Likis Car Clinic," shared the microphone with Bob Dinneen, President and CEO of the Renewable Fuels Association (RFA), last Saturday on the Car Clinic globalcast in a hard-hitting discussion of the local, regional and national issues surrounding the Renewable Fuel Standard (RFS), which is now being threatened by "Big Oil." Dinneen explained that the RFS and ethanol production saves consumers money at the pump, decreases America's foreign oil dependence, and helps rural America. He goes on to discuss the Environmental Protection Agency's (EPA) proposed cuts to this successful energy policy and the negative impact those cuts would have on consumers and investment in next-generation ethanol.
Dinneen states, "In today's environment of misinformation and spin, it is absolutely vital that consumers know the truth about ethanol and understand the role the Renewable Fuel Standard plays in furthering America's energy independence, reducing greenhouse gas emissions, and lowering the price of gasoline for drivers." He adds, "I was proud to join Car Clinic's Bobby Likis to give an overview of the political, regional, and agricultural factors that play into the future of ethanol production and explain the benefits of ethanol to drivers all across the country. Their votes of confidence in the RFS will count in the upcoming election."
Likis reflects, "When presented with facts – which Bob Dinneen delivers in easy-to-understand terms - American consumers and voters are smart enough to make the right decision at the polls in November. That's how the RFS was passed in the first place. Clearly, the RFS has delivered to voters: lowering prices at the gas pump; reducing dependence on foreign oil; stimulating regional economies; giving the environment a fighting chance; and incenting investors to keep their money in the US as they research and develop new seed and other technologies to increase efficiencies and crop yields."
To hear Dinneen's no-holds-barred interview, drive to http://www.CarClinicNetwork.com/Dinneen.
About Bobby Likis Car Clinic and the Car Clinic Network:
Bobby Likis Car Clinic is the largest car-talk program/network on commercial radio, multiple web audiocasts, live video streaming webcast, podcasts (including iTunes), iPhone, chat room, YouTube, Facebook, Twitter, American Forces Radio Network & television. Car Clinic can be heard and seen in high-definition video on Saturdays, 10a-12n ET, live at WatchBobbyLive.com, on Facebook.com/BobbyLikis and on YouTube.com/BobbyLikis. Host Bobby Likis is the only car-talk host on commercial multi-media platforms named for five consecutive years to the "Talkers 250," the prestigious list of the top 250 talk-show hosts in America. Likis also owns and operates a 15000sf automotive service center, whose awards include "Best Automotive Service Shop," "Best Oil Change," and most recently, "Best Reputation in Automotive Service."
About Renewable Fuels Association:
Since 1981, the Renewable Fuels Association (RFA) has been the authoritative voice of the U.S. ethanol industry. Our members are committed to helping our country become cleaner, safer, and more energy independent. In creating a forum for ethanol producers and industry stakeholders, RFA has achieved an unequaled record of results through action, advocacy and analysis. With the most experienced staff in the industry, RFA is able to provide timely, comprehensive industry information to our members, Congress, federal and state government agencies, fuel marketers and retailers, strategic partners, the media and other opinion-leader audiences. RFA has been the industry's most forceful advocate for expanding the market for ethanol. RFA has worked to beat back aggressive challenges to ethanol's progress from special interests seeking to maintain the fossil fuel status quo.