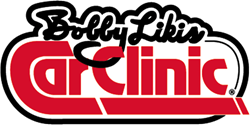 The facts shared by Jeff in this interview are first-hand counts of his experience 'in the trenches,' figuratively and literally, as an energy industry - and Marine Corps - veteran. - Bobby Likis
(PRWEB) October 15, 2014
Bobby Likis, automotive expert and host of nationally syndicated car-talk program "Bobby Likis Car Clinic," shared the microphone with Jeff Oestmann, President and CEO of East Kansas Agri-Energy, in a hard-hitting discussion of ethanol production and use. With a career in bioenergy and grain processing spanning 20 years, Oestmann is well-steeped in these industries and currently serves on the Board of Directors of both the Renewable Fuels Association & Kansas Association of Ethanol Producers.
For the Oestmann interview in its entirety, drive to http://www.CarClinicNetwork.com/Oestmann.
During Likis's interview, Oestmann talks about the consumer benefits of ethanol and its impact on the U.S. economy, environment and national security. Oestmann summarizes how ethanol influences the cost of filling up, "Ethanol is one of the lowest cost liquid transportation fuels in the world. It saves drivers an average of about $1 per gallon at the pump." Likis and Oestmann further discuss ethanol production's positive impact on the environment as about 30% of the fuel corn used to produce ethanol is returned to the atmosphere as plant-loving carbon dioxide. Their on-air momentum moved from ethanol's high-octane advantages to the approved use of E10 (10% ethanol) in boats to America's focus on independence on foreign oil. Oestmann - a non-commissioned officer in the U.S. Marine Corps for 11 years, including service in the USMC's elite Embassy Guard – emphasizes the correlation between ethanol production and national security, "America has been dependent on foreign oil that often comes from volatile portions of the world, i.e. the Middle East, which threatens our national security. Since the Renewable Fuel Standard was passed, oil imports have fallen. In 2005, oil import dependence was 60%; it's now down to 35% in 2013." Oestmann's passion for renewable fuels is obvious as he shares, "As a Marine, I worked to make America a safer place to live, and now I believe, I am doing it again as part of the ethanol industry."
Likis says, "The facts shared by Jeff in this interview are first-hand counts of his experience 'in the trenches,' figuratively and literally, as an energy industry - and Marine Corps - veteran." Adds Likis regarding East Kansas Argi-Energy, "Watch this space. Exciting things will happen here in the near future to benefit economy, environment and national security."
For all Bobby Likis's interviews with automotive and related industry leaders, go to http://www.BobbyLikisInterviews.com.
About Bobby Likis Car Clinic and the Car Clinic Network:
"Bobby Likis Car Clinic" is the largest car-talk program/network on commercial radio, multiple web audiocasts, live video streaming webcast, podcasts (including iTunes), iPhone, chat room, YouTube, Facebook, Twitter, American Forces Radio Network & television. Car Clinic can be heard and seen in high-definition video on Saturdays, 10a-12n ET, live at WatchBobbyLive.com, on Facebook.com/BobbyLikis and on YouTube.com/BobbyLikis. Host Bobby Likis is the only car-talk host on commercial multi-media platforms named for five consecutive years to the "Talkers 250," the prestigious list of the top 250 talk-show hosts in America. Likis also owns and operates a 15000sf automotive service center, whose awards include "Best Automotive Service Shop," "Best Oil Change," and most recently, "Best Reputation in Automotive Service."
About Renewable Fuels Association (RFA):
Since 1981, the Renewable Fuels Association (RFA) has been the authoritative voice of the U.S. ethanol industry. Our members are committed to helping our country become cleaner, safer, and more energy independent. In creating a forum for ethanol producers and industry stakeholders, RFA has achieved an unequaled record of results through action, advocacy and analysis. With the most experienced staff in the industry, RFA is able to provide timely, comprehensive industry information to our members, Congress, federal and state government agencies, fuel marketers and retailers, strategic partners, the media and other opinion-leader audiences. RFA has been the industry's most forceful advocate for expanding the market for ethanol. RFA has worked to beat back aggressive challenges to ethanol's progress from special interests seeking to maintain the fossil fuel status quo.
About East Kansas Agri-Energy (EKAE):
East Kansas Agri-Energy LLC's primary mission is to protect and enhance shareholder value, to foster a positive work environment and to create economic prosperity for our customers and our community. While East Kansas Agri-Energy's nameplate capacity calls for 35 million gallons of ethanol, they now convert more than 16 million bushels of corn a year into more than 42 million gallons of fuel grade ethanol. Along the way EKAE produces more than 200,000 tons of distiller grains, in both wet and dry form, for livestock producers every year. EKAE can trace its roots to 2000 when a steering committee formed by farmers and businesspeople interested in building a value-added ethanol production facility in eastern Kansas got together with the support of the Agriculture Sub-Committee of the Anderson County Economic Development (ACED) organization. The steering committee voted on October 10, 2001, to form a limited liability company (LLC), and on October 15, 2001, East Kansas Agri-Energy LLC was formed as a legal entity. In 2008, the Environmental Protection Agency presented EKAE with an Energy Star award for reducing energy consumption and greenhouse gas emissions. Their steam turbine system generates approximately one-third of the facilities electrical demands and requires approximately 23 percent less fuel than typical onsite thermal generation and purchased electricity. Based on this comparison, the plant reduces carbon dioxide emissions by an estimated 14,500 tons per year, which is equivalent to removing the annual emissions from 2,400 cars and planting 3,000 acres of forest.