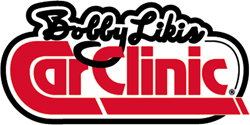 There is a vast array of misinformation out there regarding ethanol's impact on the environment and food prices. I'll enjoy the opportunity to detail the environmental benefits of ethanol and dispel the food vs. fuel myth. -Geoff Cooper
(PRWEB) November 06, 2014
Bobby Likis, automotive expert and host of nationally syndicated car-talk program "Bobby Likis Car Clinic," will share the microphone with Geoff Cooper, Senior Vice President of the Renewable Fuels Association (RFA), on Car Clinic's live globalcast on Saturday, November 8, at 11:25a ET. In addition to overseeing market analysis and policy research, Cooper provides regulatory support and strategic planning for the association and its members. Cooper's extensive background in the ethanol industry enables him to educate the public on the benefits of renewable fuels with special focus on issues related to lifecycle analysis, sustainability and ethanol co-products.
Cooper will speak to an array of topics including the truth behind the fictional food vs. fuel argument, as well as the hot button issue of greenhouse gas – or GHG – emissions and the role ethanol plays in reducing their output into the ozone. Cooper will also share with Car Clinic audiences the benefits and the commercialization of cellulosic ethanol.
Says Cooper, "There is a vast array of misinformation out there regarding ethanol's impact on the environment and food prices. I'll enjoy the opportunity to detail the environmental benefits of ethanol and dispel the food vs. fuel myth." He continues, "RFA recently conducted a study that shows while corn prices have plummeted, food prices have remained steady or have risen. The petroleum industry would like to pin any increase in food prices on the ethanol industry when in fact it is oil that drives food prices."
Likis comments, "Car Clinic is where consumers go for straight talk. Geoff will face ethanol myths head on and substantiate the truth with facts."
To view Cooper's interview in its entirety, visit WatchBobbyLive.com on Saturday, November 8, at 11:25a ET.
About Bobby Likis Car Clinic and the Car Clinic Network:
Bobby Likis Car Clinic is the largest car-talk program/network on commercial radio, multiple web audiocasts, live video streaming webcast, podcasts (including iTunes), iPhone, chat room, YouTube, Facebook, Twitter, American Forces Radio Network & television. Car Clinic can be heard and seen in high-definition video on Saturdays, 10a-12n ET, live at WatchBobbyLive.com, on Facebook.com/BobbyLikis and on YouTube.com/BobbyLikis. Host Bobby Likis is the only car-talk host on commercial multi-media platforms named for five consecutive years to the "Talkers 250," the prestigious list of the top 250 talk-show hosts in America. Likis also owns and operates a 15000sf automotive service center, whose awards include "Best Automotive Service Shop," "Best Oil Change," and most recently, "Best Reputation in Automotive Service."
About Renewable Fuels Association:
Since 1981, the Renewable Fuels Association (RFA) has been the authoritative voice of the U.S. ethanol industry. Our members are committed to helping our country become cleaner, safer, and more energy independent. In creating a forum for ethanol producers and industry stakeholders, RFA has achieved an unequaled record of results through action, advocacy and analysis. With the most experienced staff in the industry, RFA is able to provide timely, comprehensive industry information to our members, Congress, federal and state government agencies, fuel marketers and retailers, strategic partners, the media and other opinion-leader audiences. RFA has been the industry's most forceful advocate for expanding the market for ethanol. Just as important, we've worked to beat back aggressive challenges to ethanol's progress from special interests seeking to maintain fossil fuel status quo.