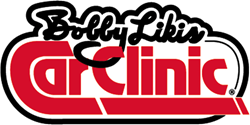 Car Clinic audiences are hungry for facts, and to that end, Geoff served up a smorgasbord. - Bobby Likis
(PRWEB) November 12, 2014
Bobby Likis, automotive expert and host of nationally syndicated car-talk program "Bobby Likis Car Clinic," shares the microphone with Geoff Cooper, Senior Vice President of the Renewable Fuels Association (RFA), on Car Clinic's live globalcast last Saturday. During the interview, Cooper dispels commonly held myths about ethanol production with substantiated facts. Topics range from food price inflation and the food vs. fuel argument to ethanol's positive environmental impact to the emerging cellulosic ethanol industry.
Interestingly, for every box of corn cereal consumers buy for an average of $3.50-$4.00, actual corn cost constitutes only about $.05 of the packaged product. And when consumers spend $100 at the grocery store, only about $17 actually goes to farm commodities/ingredients. The remainder is spent on packaging, shipping, labor, advertising and other associated costs.
Regarding the fuel vs. fuel debate, Cooper comments, "When we talk to consumers, we're most amazed by now many people think that the corn we're using to make ethanol is the same kind of corn they eat at summer barbeques – corn on the cob or the cans of corn they buy at the grocery store. We do not use sweet corn to make ethanol. What we use is called field or feed corn, the same corn we use to feed livestock."
Cooper also explains how ethanol use in vehicles positively impacts the environment. According to a recent analysis by the U.S. Department of Energy, use of corn ethanol in cars and trucks reduces greenhouse gas – or GHG – emissions by 35-40% as compared to conventional gasoline.
Finally, Cooper briefs Car Clinic audiences on cellulosic ethanol and how it is derived from the fibrous or cellulose (vs. the starch or sugar) portions of living things like leaves and grass clippings. Cooper announced that 2014 is the year that the commercialization of cellulosic ethanol continues to make its debut with three commercial-scale plants now dedicated to producing cellulosic ethanol.
Likis comments, "Car Clinic audiences are hungry for facts, and to that end, Geoff served up a smorgasbord."
To hear Cooper's interview in its entirety, drive to http://www.CarClinicNetwork.com/Cooper2 or to Likis's YouTube channel.
About Bobby Likis Car Clinic and the Car Clinic Network:
Bobby Likis Car Clinic is the largest car-talk program/network on commercial radio, multiple web audiocasts, live video streaming webcast, podcasts (including iTunes), iPhone, chat room, YouTube, Facebook, Twitter, American Forces Radio Network & television. Car Clinic can be heard and seen in high-definition video on Saturdays, 10a-12n ET, live at WatchBobbyLive.com, on Facebook.com/BobbyLikis and on YouTube.com/BobbyLikis. Host Bobby Likis is the only car-talk host on commercial multi-media platforms named for five consecutive years to the "Talkers 250," the prestigious list of the top 250 talk-show hosts in America. Likis also owns and operates a 15000sf automotive service center, whose awards include "Best Automotive Service Shop," "Best Oil Change," and most recently, "Best Reputation in Automotive Service."
About Renewable Fuels Association:
Since 1981, the Renewable Fuels Association (RFA) has been the authoritative voice of the U.S. ethanol industry. Our members are committed to helping our country become cleaner, safer, and more energy independent. In creating a forum for ethanol producers and industry stakeholders, RFA has achieved an unequaled record of results through action, advocacy and analysis. With the most experienced staff in the industry, RFA is able to provide timely, comprehensive industry information to our members, Congress, federal and state government agencies, fuel marketers and retailers, strategic partners, the media and other opinion-leader audiences. RFA has been the industry's most forceful advocate for expanding the market for ethanol. Just as important, we've worked to beat back aggressive challenges to ethanol's progress from special interests seeking to maintain fossil fuel status quo.