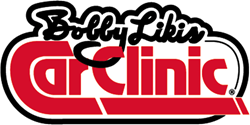 On Car Clinic globalcasts, I'm committed to expand listeners' and viewers' knowledge base beyond 'the rumor mill' so often associated with renewable fuels. - Bobby Likis
(PRWEB) December 05, 2014
Bobby Likis, automotive expert and host of nationally syndicated car-talk program "Bobby Likis Car Clinic," will share the microphone with Delayne Johnson, CEO of Quad County Corn Processors, on Car Clinic's live globalcast on Saturday, December 6, at 11:25a ET. Johnson is an ethanol advocate that sits on the Boards of the Renewable Fuels Association and the Iowa Renewable Fuels Association. An Iowa State University alumni, Johnson, has also spent 20 years in the Agriculture and Renewable Energy industries working as a Controller, General Manager and CEO.
Johnson will shine light on many renewable fuels related topics including a deeper look into the differences between cellulosic vs. conventional ethanol, the many benefits ethanol offers and what is in store for the future of cellulosic ethanol.
Johnson expands on the benefits of cellulosic ethanol, "Quad County Corn Processors is proud to be one of the first companies out of the gate to produce cellulosic ethanol. The ethanol produced at our facility is reducing greenhouse gas emissions and helping lower America's dependence on foreign oil. I am excited to join Bobby Likis to explain to listeners how cellulosic ethanol is made and the benefits of next-generation biofuels."
Likis comments, "On Car Clinic globalcasts, I'm committed to expand listeners' and viewers' knowledge base beyond 'the rumor mill' so often associated with renewable fuels. Delayne will clear the air about how, specifically, cellulosic ethanol production is accelerating solutions on many levels."
To view Johnson's interview in its entirety, visit WatchBobbyLive.com on Saturday, December 6, at 11:25a ET.
About Bobby Likis Car Clinic and the Car Clinic Network:
Bobby Likis Car Clinic is the largest car-talk program/network on commercial radio, multiple web audiocasts, live video streaming webcast, podcasts (including iTunes), iPhone, chat room, YouTube, Facebook, Twitter, American Forces Radio Network & television. Car Clinic can be heard and seen in high-definition video on Saturdays, 10a-12n ET, live at WatchBobbyLive.com, on Facebook.com/BobbyLikis and on YouTube.com/BobbyLikis. Host Bobby Likis is the only car-talk host on commercial multi-media platforms named for five consecutive years to the "Talkers 250," the prestigious list of the top 250 talk-show hosts in America. Likis also owns and operates a 15000sf automotive service center, whose awards include "Best Automotive Service Shop," "Best Oil Change," and most recently, "Best Reputation in Automotive Service."
About Quad County Corn Processers:
In September of 2000, six individuals from northwest Iowa formed Quad County Corn Processors and signed an option to buy 102 acres of land south of Galva by Highway 20. Their group started fundraising to build an 18 million gallon ethanol plant. In just six weeks' time, over 420 Iowa farmers invested in this value-added project. On February 26, 2002 the first load of ethanol was transported out of the plant by truck. Thirteen years later, QCCP employs 35 dedicated professionals who operate the plant 24 hours a day. Quad's rated capacity is 100,000 gallons of ethanol a day which translates into 35 million gallons per year. As part of the process, Quad also produces 750,000 gallons of corn oil on an annual basis. Quad County's Research & Development team has successfully developed a patented process for converting the corn kernel fiber into cellulosic ethanol, additional corn oil and a high protein, low fiber feed. In addition, Quad County generates premium feed co-products which are marketed under the name Golden Bran®.
About Renewable Fuels Association:
Since 1981, the Renewable Fuels Association (RFA) has been the authoritative voice of the U.S. ethanol industry. Our members are committed to helping our country become cleaner, safer, and more energy independent. In creating a forum for ethanol producers and industry stakeholders, RFA has achieved an unequaled record of results through action, advocacy and analysis. With the most experienced staff in the industry, RFA is able to provide timely, comprehensive industry information to our members, Congress, federal and state government agencies, fuel marketers and retailers, strategic partners, the media and other opinion-leader audiences. RFA has been the industry's most forceful advocate for expanding the market for ethanol. Just as important, we've worked to beat back aggressive challenges to ethanol's progress from special interests seeking to maintain fossil fuel status quo.