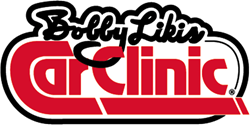 The next best thing to being in Detroit this week is tuning into Car Clinic on Saturday from 10a-12n ET. The spotlight will be on my guests who can capture the steak and the sizzle for drivers who are hungry for news of what's coming next. - Bobby Likis
(PRWEB) January 16, 2015
Bobby Likis, host of nationally syndicated car-talk program "Bobby Likis Car Clinic," interviews industry insiders this week at one of the nation's largest and most prestigious auto shows, the North American International Auto Show (NAIAS) in Detroit. Likis and his guests will give Car Clinic listeners and viewers a peek at the more than 500 vehicles on display, representing the most innovative designs in the world, as well as 50 brand new debuts and concept vehicles that will be on display at the 2015 NAIAS show.
Reflects Likis, "The next best thing to being in Detroit this week is tuning into Car Clinic on Saturday from 10a-12n ET." He adds, "The spotlight will be on my guests who can capture the steak and the sizzle for drivers who are hungry for news of what's coming next."
Scheduled interviews include:
Rob Filopovic, General Manager, Product Planning for Jaguar Land Rover North America
Darin Geese, Chevrolet Volt Product Manager
Jim Vurpillat, Cadillac Marketing Director
Kenn Bakowski, GMC Canyon Marketing Manager
Tony Johnson, Chevrolet Colorado Marketing Manager
Michelle Stys, Buick Reveal Vehicle Assistant Marketing Manager
To dive into the world of automotive infotainment, visit Bobby Likis interviews.
Tune in live every Saturday from 10a-12n ET at WatchBobbyLive.com or on http://www.Facebook.com/BobbyLikis.
About Bobby Likis Car Clinic and the Car Clinic Network:
Bobby Likis Car Clinic is the largest car-talk program/network on commercial radio, multiple web audiocasts, live video streaming webcast, podcasts (including iTunes), iPhone, chat room, YouTube, Facebook, Twitter, American Forces Radio Network & television. Car Clinic can be heard and seen in high-definition video on Saturdays, 10a-12n ET, live at WatchBobbyLive.com, on Facebook.com/BobbyLikis and on YouTube.com/BobbyLikis. Host Bobby Likis is the only car-talk host on commercial multi-media platforms named for five consecutive years to the "Talkers 250," the prestigious list of the top 250 talk-show hosts in America. Likis also owns and operates a 15000sf automotive service center, whose awards include "Best Automotive Service Shop," "Best Oil Change," and most recently, "Best Reputation in Automotive Service."