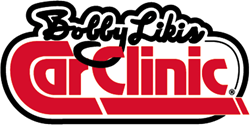 What a terrific line-up of pros-in-the-know we have for Car Clinic listeners and viewers this Saturday. No need to travel — we'll bring the New York International Auto Show to you! - Bobby Likis
(PRWEB) April 17, 2014
Bobby Likis, host of nationally syndicated car-talk program "Bobby Likis Car Clinic," is set to interview several industry insiders this week at one of the nation's largest and most prestigious auto shows, the New York International Auto Show (NYIAS). Likis and his guests will give Car Clinic listeners and viewers a peek at the more than 1,000 vehicles and new technologies as well as brand new debuts and concept vehicles that will be on display at the 114th anniversary of the show.
Likis comments, "What a terrific line-up of pros-in-the-know we have to share with Car Clinic listeners and viewers this Saturday. No need to travel — we'll bring the New York International Auto Show to you!"
Scheduled interviews include:
Jean Jennings, President and Editor in Chief of Automobile Magazine
Duncan Aldred, Vice President, Sales, Service and Marketing of Buick/GMC, U.S.
Al Oppenheiser, Chief Engineer, Chevrolet Camaro
Jim Vurpillat, Marketing Director, Global Cadillac
Mark Clawson, Marketing Manager, Chevrolet Tahoe, Suburban, Avalanche & Traverse
Harlan Charles, Product Marketing Manager, Chevrolet Corvette
Stefan Cross, Global Connected Customer Communications
To dive into the world of automotive infotainment, visit Bobby Likis interviews.
Tune in live every Saturday from 10a-12n ET at http://www.WatchBobbyLive.com or on http://www.Facebook.com/BobbyLikis.
About Bobby Likis Car Clinic and the Car Clinic Network
"Bobby Likis Car Clinic" is the largest car-talk program/network on commercial radio, multiple web audiocasts, live video streaming webcast, podcasts (including iTunes), iPhone, chat room, YouTube, Facebook, Twitter, American Forces Radio Network & television. Car Clinic can be heard and seen on Saturdays, 10 a.m-12 noon ET, live at WatchBobbyLive.com and on Facebook.com/BobbyLikis. Host Bobby Likis is the only car-talk host on commercial multimedia platforms named for five consecutive years to the "Talkers 250," the prestigious list of the top 250 talk-show hosts in America.