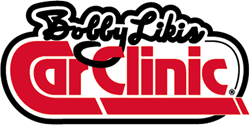 Embracing new technology and new media are habit for both the Car Clinic studio and automotive service center. My goal is to empower consumers and drivers with information that will enhance their daily driving experiences. -Bobby Likis
(PRWEB) May 14, 2014
Bobby Likis, automotive expert and host of nationally syndicated car-talk show Bobby Likis Car Clinic, is launching a new social media campaign aimed at strengthening Car Clinic's online community, expanding the reach of information shared, and creating more personalized relationships with listeners, viewers, fans and followers.
Car Clinic fans now have 3 news ways to connect: Google+, Pinterest, and Tumblr.
Google+ is linked directly to Likis' YouTube One Channel, making it easy for fans to keep up with the latest in automotive infotainment all in one place.
Pinterest allows users to explore by choosing their category of interest. Likis' Pinterest content is divided onto 6 boards: DIY FYI, Tech Corner, Products We Love, Cool Cars, Tips for Taking Care of Your Car, and Car Humor.
Tumblr, a microblogging social media network, is the perfect place for Likis to share the more in-depth and lengthy information, such as car/product reviews and testimonials, hot topics, and Q&A from fans.
Likis reflects, "Embracing new technology and new media are habit for both the Car Clinic studio and automotive service center. My goal is to empower consumers and drivers with information that will enhance their daily driving experiences."
When the Car Clinic Network originated, radio was the single medium of distribution of Car Clinic's programs, including "Bobby Likis Car Clinic" and "Car Clinic Minute." Quickly, Car Clinic programming penetrated a larger media realm including, podcasts, chat room, and live streaming video from the in-house Car Clinic studio, offering automotive consumers a repository of usable advice to enable better automotive-related buying and service decisions. Likis also maintains an active presence on Facebook.com/BobbyLikis,Twitter.com/BobbyLikis, and YouTube.com/BobbyLikis.
Tune in live every Saturday from 10a-12n ET at http://www.WatchBobbyLive.com or on http://www.Facebook.com/BobbyLikis.
About Bobby Likis Car Clinic and the Car Clinic Network:
"Bobby Likis Car Clinic" is the largest car-talk program/network on commercial radio, multiple web audiocasts, live video streaming webcast, podcasts (including iTunes), iPhone, chat room, YouTube, Facebook, Twitter, American Forces Radio Network & television. Car Clinic can be heard and seen on Saturdays, 10 a.m-12 noon ET, live at WatchBobbyLive.com and on Facebook.com/BobbyLikis. Host Bobby Likis is the only car-talk host on commercial multimedia platforms named for five consecutive years to the "Talkers 250," the prestigious list of the top 250 talk-show hosts in America.